July 1, 2013
For immediate release: July 1, 2013
NORTHAMPTON — Today, Cooley Dickinson Health Care officially became an affiliate of Massachusetts General Hospital and Partners HealthCare System.
The affiliation became final when amended articles of organization for Cooley Dickinson Health Care and Cooley Dickinson Hospital that made Mass General the sole corporate member of Cooley Dickinson Health Care Corp. became effective
Mass General President Peter L. Slavin, MD, and Cooley Dickinson President/CEO Craig Melin signed off on the affiliation closing memorandum using telemedicine technology. The technology, already in place at Cooley Dickinson for telestroke and teleneurology consultations with Mass General physicians, is one way the affiliation will bring expanded services to the people of the Pioneer Valley.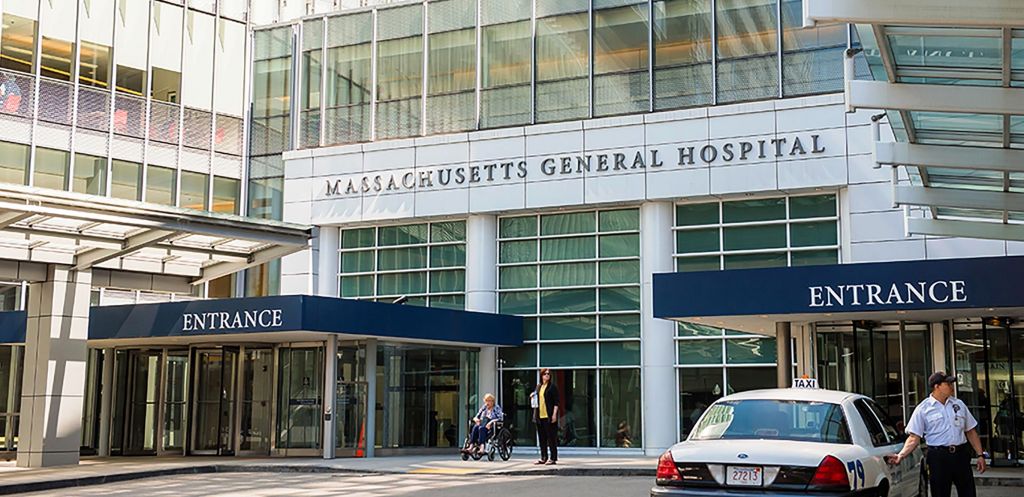 From Boston, Slavin said, "We are pleased that Cooley Dickinson Hospital has become part of Mass General and look forward to working with the board, management, physicians, and staff to help preserve and enhance the outstanding care that patients and families in western Massachusetts have counted on for so long."
He added, "Mass General and Cooley Dickinson have had a successful working relationship the past four years with the collaboration between the Mass General Cancer Center and Cooley Dickinson Cancer Care Program. We welcome the opportunity to build on that and other clinical services."
Melin, joined by employees at Cooley Dickinson celebrating the affiliation with Mass General, said, "We are excited to begin in earnest taking the steps needed to achieve the goals of our partnership."
Besides ensuring local access to high-quality care, such as through telemedicine partnerships, the affiliation goals include gaining efficiencies that will allow us to continue to reduce costs and prices to make care affordable for area patients as well as getting assistance in preparing for population health management and changes in the delivery of health care.
"With the completion of regulatory review, approval of the affiliation, and the closing of the transaction, Cooley Dickinson and Mass General can work together freely to further develop and expand clinical partnerships," Melin said.
Cooley Dickinson and Mass General have collaborated clinically since 2009 for cancer care services. The first clinical priority now that the organizations are joined will be to further develop the cancer care relationship and build a comprehensive cancer center at Cooley Dickinson.
Lowering costs will include Cooley Dickinson and Mass General reviewing potential economies of scale, such as group purchasing and centralized employee training and education. For example, as part of Mass General, Cooley Dickinson can now take advantage of lower costs for an outsourced service such as reference lab testing.
Preparing for population health management will include Mass General providing expertise and training in implementing the Level 3 Patient-Centered Medical Home in primary care practices affiliated with Cooley Dickinson.
Employees, physicians, and community members will not notice any immediate changes following the closing. Cooley Dickinson Hospital will keep its name, although a new logo denoting Cooley Dickinson's status as an affiliate of Massachusetts General Hospital will be used.
Cooley Dickinson remains an independently licensed, not-for-profit, tax-exempt, charitable health care provider that maintains its own board of trustees, medical staff, community connections, and fund-raising activities. Mass General will appoint up to six trustees out of a current total of 28 authorized Cooley Dickinson trustees.
Melin noted that one question he is frequently asked is how community residents can get access to a Mass General specialist. Cooley Dickinson physicians will be the point of contact for patients seeking a Mass General consult.
About Cooley Dickinson Hospital
Cooley Dickinson Hospital is a full-service community hospital ranked in the top 5 percent of all U.S. hospitals in patient safety by Healthgrades, the leading provider of information to help consumers make an informed decision about a physician or hospital. It is the only hospital in Massachusetts to achieve the HealthGrades Patient Safety Excellence Award™ for five consecutive years (2009–2013) and its VNA & Hospice of Cooley Dickinson is a 2012 HomeCare Elite™ agency. Cooley Dickinson's staff of 1,700 professionals and 300 affiliated physicians comprise a network of emergency, surgical, clinical, rehabilitative, and hospice and home care expertise that admits 6,000 patients, treats 40,000 emergency patients per year, delivers 800 babies, makes 49,000 home care and 10,000 hospice visits, and collaborates with Massachusetts General Hospital to deliver comprehensive cancer care. Cooley Dickinson's vision is to make the mid-Pioneer Valley the nation's model healthy community.
About Massachusetts General Hospital
Founded in 1811, Massachusetts General Hospital is the original and largest teaching hospital of Harvard Medical School. The 950-bed academic medical center each year admits approximately 47,000 patients; records 1.5 million outpatient visits, including 90,000 Emergency Department visits; performs 38,000 surgical procedures; and delivers 3,600 babies. Mass General conducts the largest hospital-based research program in the United States, with an annual research budget of more than $750 million and major research centers in AIDS, cardiovascular research, cancer, computational and integrative biology, cutaneous biology, human genetics, medical imaging, neurodegenerative disorders, regenerative medicine, reproductive biology, systems biology, transplantation. Mass General, along with Brigham and Women's Hospital, is a founding member of Partners HealthCare, an integrated health care delivery system that includes the two founding academic medical centers, community hospitals, primary care and specialty physicians, specialty facilities, community health centers and other health-related entities. Learn more at www.massgeneral.org.