January 12, 2015
For immediate release: Jan. 12, 2015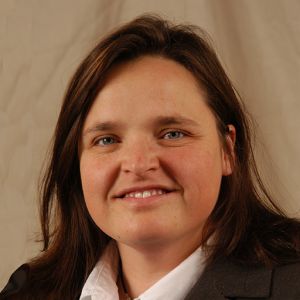 Holly Michaelson, MD, of Cooley Dickinson Medical Group General Surgical Care, was among 1,640 initiates from around the world who recently became Fellows of the American College of Surgeons (FACS).
Michaelson received a medical doctorate from Temple University Medical School and completed a general surgical residency at Drexel University College of Medicine. She earned board certification from the American Board of Surgery in 2005, and is the director of minimally invasive and robotic surgery at Cooley Dickinson Hospital.
Michaelson has a strong professional interest in advanced minimally invasive procedures, particularly surgeries of the colon and gastrointestinal tract as well as breast surgery. She holds membership in the Alpha Omega Alpha Honor Medical Society.
The American College of Surgeons honored new initiates during its convocation ceremony at the college's 2014 annual Clinical Congress in San Francisco, Calif. By meeting the College's stringent membership requirements, Fellows of the college earn the right to use the designation of "FACS" (Fellow, American College of Surgeons) after their names.
An applicant for Fellowship must be a graduate of an approved medical school; must have completed advanced training in one of the 14 surgical specialties recognized by the college; must possess certification by an American surgical specialty board or its Canadian equivalent; and must have been in practice for at least one year at the time of his or her application. Before admission into Fellowship, the surgeon must further demonstrate ethical fitness and professional proficiency, and his or her acceptance as a Fellow of the college must be approved by three-fourths of its Board of Regents.
The American College of Surgeons is a scientific and educational organization of surgeons that was founded in 1913 to raise the standards of surgical practice and to improve the quality of care for the surgical patient.
For more information, call Cooley Dickinson Medical Group General Surgical Care at 413-584-4637.