October 1, 2015
For immediate release: Oct. 1, 2015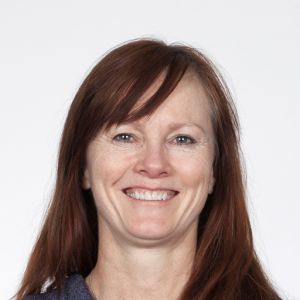 Ruth Pryor, MD, FACOG, who joined Cooley Dickinson Medical Group Women's Health as a night laborist in February 2014, now sees patients in the office.
Women's Health provides gynecological and pregnancy care at 30 Locust Street (Cooley Dickinson Hospital), 22 Atwood Drive, and 10 Denniston Street in Northampton, and at 170 University Drive in Amherst.
As a night laborist, Pryor worked on-site at Cooley Dickinson Hospital's Childbirth Center, attending to laboring women and delivering babies during late evening hours. Before joining Cooley Dickinson, she most recently had worked at Total Women's Health Care in West Springfield.
Training and Medical Interests
A Fellow of the American Congress of Obstetricians and Gynecologists (FACOG), Pryor earned her medical degree from UCLA School of Medicine and completed her residency at Baystate Medical Center. She is particularly interested in medical education, having served as a clinical associate professor at Baystate's Wesson Women's Clinic for several years. In addition, she spent a year supervising and teaching Baystate residents as a community physician.
On Helping Women Optimize Health, Maximize Life
While passionate about teaching medical students, Pryor also embraces the importance of educating women. "I want to promote women's optimal health and well-being, which come from having good relationships, eating nutritious foods, and staying active physically," she says. "All of these are important, not only for helping women manage specific gynecological problems and have healthy pregnancies, but for helping them lead long, happy lives."
At the Women's Health outpatient practice, Pryor joins physicians Melanie Greenman, MD, Kristin Kelly, MD, Tucker Kueny, MD, Edward Patton, MD, and Jay Sprong, MD; certified nurse-midwives Catherine Boshe, Amy Gordon, Annemarie Heath, Cindy Nelly, Ellen Putnam, Barbara Thompson, and Amy Walker; nurse practitioners Heather Davis, Nancy Posner, Gerri Lynn Smith, and Jennifer Wallace; and licensed esthetician Abby Arnould, LPN.
For more information, or to make an appointment with Dr. Pryor or another Women's Health provider, call 413-586-9866.