September 26, 2016
For immediate release: Dec. 8, 2015
Adults who would like a referral to behavioral health services now have easier access thanks to the addition of a psychiatrist and a licensed social worker at the Atwood Health Center, the Cooley Dickinson multi-specialty provider practices at 22 Atwood Drive, Northampton.
Psychiatrist Peter J. Halperin, MD, is the developer and medical director of the new Integrated Behavioral Health program based at Atwood.
"The first component of the new program is integrating extended psychiatric consultation with medication management into the Cooley Dickinson Medical Group primary care system," said Halperin, who has been a leader in the field of integrating psychiatry into medical settings for more than 30 years.
In this new model, Halperin accepts referrals from Cooley Dickinson Medical Group (CDMG) providers. To receive care, each patient must have a referral from their primary care provider. Referred patients have faster access to getting an appointment. The referring providers receive timely follow-up communications about each patient.
Halperin evaluates patients and develops a plan of care for each person. He sees individuals for up to two to three months and then patients are referred back to their primary care provider for ongoing monitoring.
In addition to medication consultations, psychotherapists will be integrated into the CDMG primary care practices. Short term therapy will be provided to help manage stressors that are affecting both the emotional well being of patients as well as their physical health. Marlene Meinelt, LICSW, has just joined the practice at 22 Atwood and is available to see patients in that practice. Psychotherapists will be added to other CDMG practices in the near future.
How to Access Behavioral Health Services through CDMG
People who have a CDMG primary care provider and who would like access to mental health services should speak with their primary care provider for a referral.
 About Dr. Peter Halperin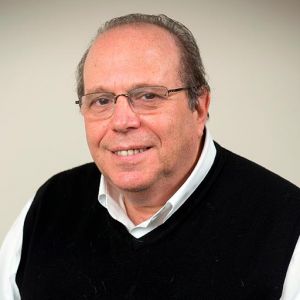 Halperin earned his medical degree from Albert Einstein College of Medicine and completed post-doctoral training at Mt. Auburn Hospital, intern in medicine; Massachusetts General Hospital, resident in psychiatry; and Brigham and Women's Hospital, chief resident in psychiatry. He was the director the behavioral health service integrated with the Mass General Cardiac Rehab program from 1986-1990.About Peter Halperin, MD
He directed the behavioral medicine service at St. Elizabeth's Hospital and taught at Tufts Medical School from 1990-1994. From 1994-1998, Halperin directed the behavioral medicine service at Falmouth Hospital and started behavioral programs for the cardiac rehab program and oncology service.
In 1998, he was recruited to Stony Brook Medical School in NY to develop first required medical student course in the nation, Psychiatry in Medicine, that taught integrating psychiatry into general medical settings. He also served as director of medical student education in Psychiatry and director of behavioral medicine at Stony Brook, and was an associate professor of Psychiatry there until 2010.
From 2010 to March 2015, Halperin was the chairman and medical director of the department of psychiatry at Baystate Franklin Medical Center in Greenfield. He has been associate professor of psychiatry at Tufts Medical School since 2010.