September 26, 2016
For immediate release: Sept. 26, 2016
NORTHAMPTON, Mass. — Families of children ages 5-18 who have experienced the death of someone close are welcome to join The Garden's new support group which begins Sunday, Oct. 16. The group is open to new and returning families and is held at the offices of the Cooley Dickinson VNA & Hospice, 168 Industrial Drive.
Young people meet in small groups participating in projects; games and activities meant to facilitate their grieving process and led by trained and supervised adult volunteers. Adult family members meet separately with other caregivers to talk about how to support their children, who may or may not outwardly show their grief.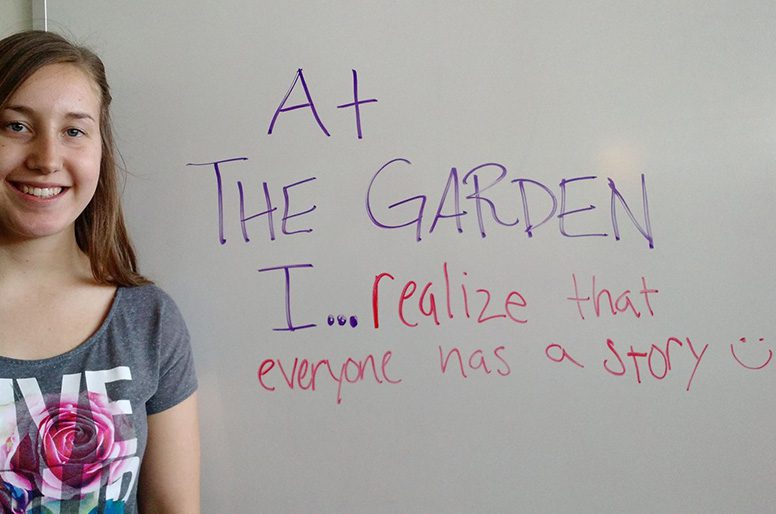 "I think those group meetings helped me more than anything else because we all had a different perspective on the same situations," recalls former participant Danielle Jez.
The Garden: A Center for Grieving Children and Teens, a program of Cooley Dickinson VNA & Hospice, provides bereavement support at no cost to grieving families with young children from throughout western Massachusetts. All groups are held at Cooley Dickinson VNA & Hospice at 168 Industrial Dr. in Northampton on Sunday afternoons.
To learn more or get involved, please contact Shelly Bathe Lenn, shelly_lenn@cooley-dickinson.org  or call 413 582 5312. View The Garden's webpage.