September 26, 2016
For immediate release: July 31, 2015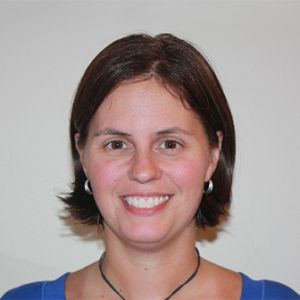 Erin Menard-Johnston, Physical
Therapist, Atwood Health Center
NORTHAMPTON — Erin Menard-Johnston has joined the Rehabilitation Services team at the Atwood Health Center. She comes to Cooley Dickinson from her most recent position at Pioneer Spine and Sports Physicians in East Longmeadow. Menard-Johnston earned a bachelor's degree in health science and a master's degree in physical therapy from Quinnipiac University. In addition, she received a doctor of physical therapy degree from Temple University.
For the past 14 years, Menard-Johnston has worked as a licensed physical therapist throughout Hampden County at area hospitals, sports medicine practices, and outpatient clinics.
Her areas of interest include orthopedic and sports injuries, manual therapy, and neurological disorders. Menard-Johnston is a certified Cincinnati Sportsmetrics instructor and enjoys developing community outreach programs for athletes of all ages.
The Sportsmetrics program is a specific plyometric training approach that is used to prevent anterior cruciate ligament (ACL) injuries. Physical therapists Jennifer Johndrow, Rehab Services, Southampton, and Teingo West, Rehab Services, Atwood, are also Sportsmetrics-certified instructors.
To make an appointment, call 413-582-2113.