September 26, 2016
For immediate release: Aug. 20, 2015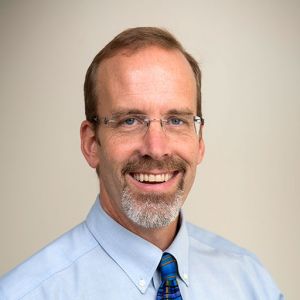 Peter Elsea, MD
Chief Medical Officer Mark Novotny, MD, announces today that Peter Elsea, MD, will join Cooley Dickinson Medical Group Northampton Family Medicine in September. The practice, located at 22 Atwood Drive, provides primary care to patients of all ages.
Board-certified in internal medicine and pediatrics, Elsea comes to the family practice from Cooley Dickinson's Hospitalist program, where he has served as the medical director of both the adult and pediatric teams.
Hospitalists are highly qualified physicians who specialize in caring for hospitalized patients and coordinate care among doctors, nurses, subspecialists and other key clinical staff from admission through discharge.
In addition to his position with Cooley Dickinson, Elsea is the medical director of the Health & Wellness Center at Williston Northampton School in Easthampton.
Training and Medical Interests
Elsea earned his medical degree from the University of North Carolina at Chapel Hill School of Medicine, and completed his internship and residency at Baystate Medical Center. As a family physician, Elsea is particularly interested in travel medicine, adolescent health, and health promotion and wellness through exercise and sports medicine. "I pursue a whole family approach, and I'm interested in caring for all members of a family," he said.
On the Value of a Hospitalist Background
"I have worked with all ages, from newborn all the way through adulthood and into the dying process," Elsea said of his diverse experiences as part of Cooley Dickinson's Hospitalist Program. "I feel that I have a good grounding in complexities and outcomes of medical management."
Northampton Family Medicine also welcomed nurse practitioner Chalice Santorelli, NP, this spring. Elsea and Santorelli join Julia de Almeida, MD, Timothy Parsons, MD, Henry Rosenberg, MD, John Tsongalis, MD, Christina Collins, NP, and Alexis Gorman, NP at the growing family practice.
For more information or to make an appointment, call 413-584-2178.