October 12, 2016
For immediate release: Oct. 12, 2016
Cooley Dickinson Health Care Hampshire Cardiovascular Associates  Presents: Turning Heart Failure into Heart Success, a Community Lecture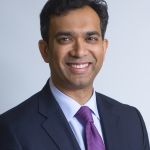 NORTHAMPTON, Mass – Community members are invited to attend the next Cooley Dickinson Health Care lecture, Turning Heart Failure into Heart Success!,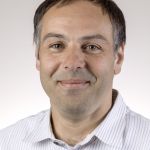 with Sunu Thomas, MD, on Thursday, Oct. 20, from 6-7 pm, at Hampshire Cardiovascular Associates, 22 Atwood Drive, 3rd Floor.
Dr. James Arcoleo, DO, a cardiologist at Cooley Dickinson Health Care's Hampshire Cardiovascular Associates, will introduce Dr. Thomas.
This discussion will explore the definition of heart failure, how to recognize signs and symptoms, and how to live with it once you've received a heart failure diagnosis, including behavioral "do's and don'ts." The lecture will touch on current medical treatments that are improving outcomes for those diagnosed with heart failure, and will also relay information on exciting new therapies that are now available to heart failure patients. Opportunities to participate in the latest cutting-edge clinical trials will also be shared.
The lecture is free and open to all.  To register, call 413-570-4900. Seating is limited; registration is required.
About the Presenters
Sunu S. Thomas, MD, is a practicing cardiologist at the Massachusetts General Hospital's Corrigan Minehan Heart Center who specializes in advanced heart failure, mechanical circulatory support, and cardiac transplant.   He is the Medical Director of Cardiac ECMO and the Co-Director of the Resynchronization and Advanced Cardiac Therapeutics (ReACT) Program.  He earned his medical degree from the University of Toronto's Faculty of Medicine, where he also completed his residency, and held fellowships at Brigham and Women's Hospital, New York Presbyterian Columbia Medical Center and Tufts Medical Center.
James Arcoleo, DO, is a practicing cardiologist at Cooley Dickinson Medical Group's Hampshire Cardiovascular Associates in Northampton, Mass. He is a graduate of the New York College of Osteopathic Medicine, New York Institute of Technology and completed residency at Albany Medical Center. He is board-certified in Internal Medicine, Cardiovascular Disease, Interventional Cardiology, Vascular Medicine and Endovascular Interventions.
About the Lecture Series
The Cooley Dickinson and Massachusetts General Hospital lecture series features advances in treatment and health care delivery, health policy issues of the day, and medical research.