October 21, 2016
For immediate release: Oct. 21, 2016
NORTHAMPTON, Mass – Cooley Dickinson Health Care announces the opening of its new Urgent Care clinic at Cooley Dickinson Hospital. Community members can now access Urgent Care's streamlined model of on-demand treatment for non-life-threatening illnesses an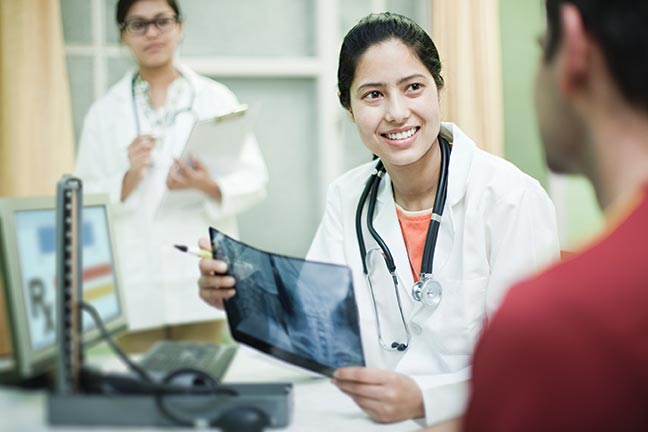 d injuries.
"We're pleased to be able to offer the community another option to get the care they need, when they need it," said Joanne Marqusee, president and chief executive officer. "With urgent care, wait times are typically shorter and insurance copays are typically lower than emergency room care."
The new Urgent Care clinic is located in the main corridor, just inside Cooley Dickinson Hospital's Main Entrance, and offers immediate care for injuries including strains and sprains, minor fractures, minor cuts and lacerations, sutures and suture removal, minor burns, and simple removal of foreign bodies.
Staff also treat urgent but non-life-threatening illnesses such as cold and flu symptoms, sore throats, viral illnesses, rashes, ear and eye infections and infections of the respiratory and urinary tracts. Incision and drainage of abscesses will also be available. In addition, Cooley Dickinson Urgent Care offers on-site X-ray and lab drawing/specimen collection services as needed, and also provides routine health care services such as sports and camp physicals.
Urgent Care treats people ages 6 years old and up; no appointment is needed. Walk-in hours are Monday-Friday, 2-8 pm and Saturday-Sunday, 11 am-5 pm. Most major insurance is accepted. Anyone who elects to go to Urgent Care at Cooley Dickinson Hospital should check with their insurance carrier to determine whether a referral or preauthorization is required.
Learn more at cooley-dickinson.org/urgentcare or call 413-582-2330.