November 30, 2016
For immediate release: Nov. 28, 2016
NORTHAMPTON – Cooley Dickinson announces the appointment of Peter Morse, MD, emergency services physician, to the position of Affiliate Hospital Medical Director for Emergency Medicine Services.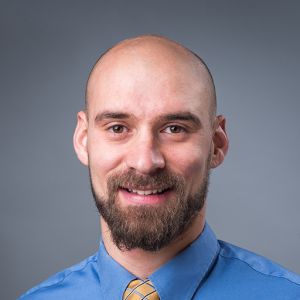 Morse earned his medical degree from the University of Massachusetts Medical School (Worcester) and completed an emergency services internship and residency at the University of Virginia Department of Emergency Medicine. Morse joined Cooley Dickinson Hospital as an emergency department physician in 2013.
In this position, which is above and beyond his role as an emergency department physician, Morse will
• provide oversight and ensure clinical competency and continuing education for all emergency medical services providers who are affiliated with Cooley Dickinson Hospital;
• provide oversight, education, and quality assurance to first responder agencies and emergency dispatch communication facilities; and
• work closely with Cooley Dickinson staff, outside agencies and local communities; and
• and promote access to quality emergency pre-hospital care.
Khama Ennis, MD, chief of emergency services at Cooley Dickinson and a fellow emergency services physician welcomes Morse to the post. "As a former EMT, Dr. Morse has a unique perspective in overseeing pre-hospital care and ensuring the best from our pre-hospital partners."
Morse takes over for R.F. Conway, MD, who is stepping down from the affiliate hospital medical director post, a position he defined, fostered, and held for 34 years. During this time, Conway trained thousands of emergency medical technicians and paramedics and developed emergency response protocols that are used by area ambulance services to triage patients prior to their arrival in area emergency departments.
Specifically, Conway introduced thousands of EMTs and first responders to the use of an AED (automated external defibrillator). Under his leadership, many local ambulance services in Hampshire and Franklin counties were able to become certified at the paramedic level.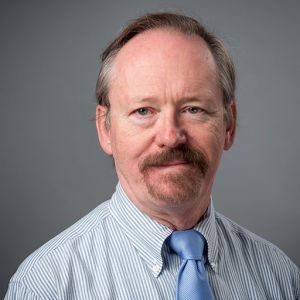 "It has been my great honor to serve the men and women in Emergency Services for the past 34 years and I am confident that Dr. Morse will continue the great traditions we started," said Conway.
Conway is credited for organizing the first-of-its-kind critical response intervention team, which provided paramedic-level care to the City of Northampton and the surrounding towns and cities. In this model, patients being transported by EMTs were met by paramedics in the field to care for patients prior to arriving at the emergency department. Conway also served as medical director of the area emergency dispatch centers and assisted in approving the dispatch centers' universal protocols.
Conway continues in his role as president of the Cooley Dickinson medical staff and medical director of urgent care centers in Amherst, Greenfield, and Northampton, including the new Urgent Care clinic based at Cooley Dickinson Hospital.
About Peter Morse, MD
A native of Longmeadow, Mass, Morse attended Colorado College where he studied biology, played lacrosse, and pursued outdoor adventures in the Rocky Mountains. His interest in emergency medicine surfaced after he experienced a serious boating accident and was flown by helicopter to a trauma center for emergency surgery. He recovered and went on to become a certified emergency medical technician and worked as an EMT in Boston prior to attending the University of Massachusetts Medical School. After earning his medical degree in emergency medicine, Morse completed his internship and residency at the University of Virginia. Morse and his wife, Emily Marsters, a primary care physician at Hadley Family Medicine, live in Amherst with their toddler son and are expecting a baby in May. Morse says his love for anything outdoors keeps him busy in his free time, although playing at the playground with his son often takes the place of his skiing and biking activities.
-30-