December 15, 2016
A hospital emergency department offers a sobering vantage point from which to monitor a community's health. One clear trend in recent years is the increase of patients arriving after an opioid overdose – typically heroin.       
Like most hospital emergency departments, Cooley Dickinson is at the front line of the opioid addiction crisis. Heroin use in our communities is not new. What is new is the magnitude of overdose deaths in Massachusetts caused by the availability of cheap heroin laced with fentanyl, a potent synthetic pain medication. We know that opioid addiction doesn't discriminate: it's a disease that impacts all ages, races, genders, and income levels.  As a community-based health care system, we are designing a process to work with our community to prevent opioid overdoses and increase access to treatment.
From Jan. 1, through Sept. 30, in Hampshire County 25 people died of heroin overdoses. Countless others were "brought back" thanks to drugs like the FDA-approved naloxone, which reverses overdoses, saves lives, and offers a second chance.
In the course of her 10-year career in emergency medicine, Dr. Khama Ennis-Holcombe, medical director of the CDH emergency department, has treated many overdose victims.
She remembers recently giving naloxone to a patient who had overdosed. The patient woke up and asked, "How much did you give me?" Ennis-Holcombe was struck by the patient's awareness of what had happened, and apparent lack of shock at having nearly died. Scenarios like that one are frequent occurrences at Cooley Dickinson's emergency department.
We started wondering: How can Cooley Dickinson, a local community health care system, be part of the solution?
There is national consensus that the over-prescription of pain medication fueled the opioid crisis. Overprescribing began in the 1990s amid concerns about under-treatment of pain. Physicians were taught that the risk of addiction to prescription opiates had been exaggerated. In turn, they were influenced by the pharmaceutical industry's research, pharma's interpretation of that research, and the impact of direct-to-provider marketing. Many current heroin users started on their path with prescription painkillers.
This year, we created a task force within Cooley Dickinson Health Care to develop recommendations for a comprehensive approach to reducing opioid use, dependence, and overdose. Some changes are simple: Provide information to patients and families about local resources for treatment and support; Offer more provider education to assure appropriate prescribing is occurring. Other changes, such as providing treatment for opioid dependence within the Cooley Dickinson Health Care system will take more time to implement.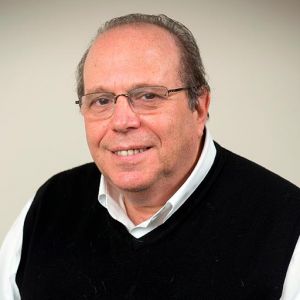 Our focus is on making sure we rely on evidence-based approaches to reduce the incidence of substance use disorders. Our actions are guided by local needs and align with the substance use prevention work being done by colleagues at our parent organization Massachusetts General Hospital, which has made this issue a priority.
What can the community expect from Cooley Dickinson?
• Clinicians will ask questions to help identify those with a substance use disorder. Providers will continue to check the new on-line Massachusetts Prescription Awareness Tool, designed to help identify people who are seeking drugs to feed a substance use disorder. This is now required by state law.
• We will train more physicians to prescribe buprenorphine, an opioid medication used to combat addiction.
• We will make sure patients and providers have the same expectations and understanding of the purpose, side effects, risks and benefits of using opioids to treat pain. We will reassess the need for pain control to ensure patients receive maximum benefit while minimizing risk.
•  We will teach patients, families, staff and providers about substance use disorders, including diagnosis, treatment options, and recovery. We will train Cooley Dickinson employees on the best practices for caring for babies born to women with substance use disorders
•  Because Cooley Dickinson recognizes opioid use disorder as a disease and treats it as a disease, we strive to eliminate stigma and focus on caring for patients with this disease with compassion.
• We will continue to collaborate with community-based organizations, such as Clinical & Support Options CARES Program, to refer patients to detoxification services, therapy and counseling, medication-assisted treatment, and other services.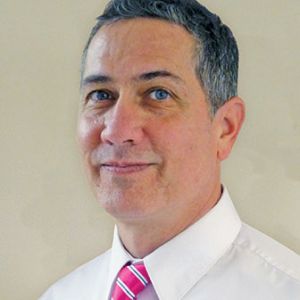 Cooley Dickinson is proud to actively participate in the HOPE Coalition, which works with other health agencies and other disciplines such as law enforcement to reduce the impact of opioids in our community.
The opioid abuse crisis didn't happen overnight and it will take time to see change. We invite local residents to join us in fighting stigma, educating themselves and their loved ones about the dangerous path to addiction, supporting people in recovery, and never giving up hope.
About the Authors
Peter Halperin, MD, is the medical director of the Integrated Behavioral Health program at Cooley Dickinson's Atwood Community Health Center in Northampton.
Jeff Harness, MPH, is director of community health at Cooley Dickinson Health Care.
Halperin and Harness are co-chairs of Cooley Dickinson's Opioid Task Force and work with the Hampshire HOPE Coalition.