December 28, 2016
Physical activity, regardless of your stage of life, improves cardiovascular fitness and decreases risk of medical problems like obesity, diabetes, and high blood pressure.  Pregnancy is a time of change in a woman's body with a host of normal adjustments being made on a weekly basis to accommodate a growing new life.
While there are certain things a pregnant woman needs to give up, physical activity is not one of them. In fact, there are many things a woman can continue to do throughout pregnancy that will not only keep her healthy but also temper those feelings of radical change.  If you have enjoyed running as part of your regular routine, physicians will typically encourage you to continue doing so as you progress through pregnancy.  If exercise is new to your regular routine, increase your activity level gradually after consulting with your health care provider.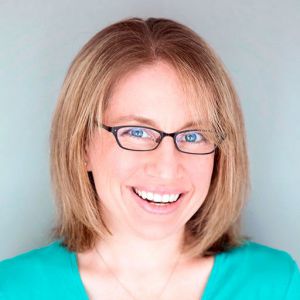 The American Congress of Obstetricians and Gynecologists (ACOG) put forth recommendations on physical activity during pregnancy and the post-partum period (2015).  The consensus is that women with uncomplicated pregnancies can and should continue to participate in aerobic and strength-conditioning exercises pre/during/post pregnancy.  The benefits include maintenance of physical fitness, help with weight management, decreased risk of gestational diabetes, and improved mental well-being.  Specifically, ACOG encourages pregnant women to engage in moderate-intensity exercise for at least 20 to 30 minutes a day, most days of the week.
Gearing Up
The most obvious change in pregnancy is your growing belly: this shifts your center of gravity and puts increased pressure on your low back.  As such, the joints/muscles/ligaments in your spine and pelvis are all working overtime to maintain stability.  Your heart and lungs are also working harder to keep up with the increased demands of your body – this means it's easier for you to be out of breath faster.  Being able to regulate your internal temperature is also more difficult during pregnancy which makes hydration even more important.
Having the right tools to support you during running will make for a more enjoyable experience:
• Supportive running shoes—feet and ankles (and all joints) are affected by stretching/softening ligaments. Some runners purchase shoes a size larger due to swelling or flattening of feet.
• A pregnancy support band—Many women complain of lower back pain during pregnancy—running doesn't help the situation, but these "belly belts" will.
• Sports bras—Serious support for your growing, changing breasts. Some women have even reported that wearing two bras really helps stabilize things on a run.
• Water bottle – Staying hydrated has never been so important!
For the Pros: Slow Down, Pay Attention to Pain
If you are a professional or semi-professional athlete, you're probably pretty in tune with your body and its limits already, but you may also be more prone to push yourself too hard out of habit.  Sudden sprints or pivots might not be in the cards for a while, and you may have to pay more attention to your balance in general.  Your definition of distance training or speed work may be adjusted as you progress through pregnancy.  Listen to your body and don't be afraid to slow it down as needed.
Longtime sports authority Runner's World recommends (among other things) that high-performing runners focus on maintenance rather than improvement during pregnancy, avoid heat and humidity if possible, and even suggests shifting to lower-impact exercises like swimming or stationary cycling during your third trimester. Above all, the magazine's running guru Jenny Hadfield stresses the importance of knowing when to stop exercising, including recognizing signs like increased shortness of breath; headache or dizziness; and chest pain, calf pain, or swelling.
Post-Partum and Early Motherhood
After delivery, exercise routines may be resumed gradually depending on how you delivered (vaginally or cesarean).  After an uncomplicated vaginal birth, some women are up for running as early as a few days or weeks after delivery.  At the same time, it's also ok (and normal!) for it to take longer to ease back into a running routine.  For a cesarean, recovery takes longer as your abdominal wall needs to heal completely; however, with medical clearance, low impact activity is reasonable.  Whenever you do start running again, remember that you're not starting at the level where you left off—your inner mental runner might be ready to go but your body may need some time to catch up.  In addition, the demands of caring for a newborn can be physically and emotionally exhausting.  Beginning with basic pelvic floor strengthening exercises in addition to aerobic activity may help you regain your running stride.
Breastfeeding?  No problem. 
Regular exercise in lactating women has been shown to improve maternal fitness without having a negative impact on milk production, composition, or infant growth.  Feeding your baby before you set out for a run may help you feel more comfortable in addition to making sure you are adequately hydrated.
The bottom line: take it slow. Set small goals for yourself each day – bring your baby along for a walk or a run as your feel ready.  Don't hesitate to take it down a notch if you need to or dial it up a bit if you're feeling strong.  Being in good shape before pregnancy will help with your recovery, and for most women, your body will return to its non-pregnant state after about six weeks.
Kristen Kelly, MD, is an obstetrician-gynecologist at the Cooley Dickinson Hospital Childbirth Center and Cooley Dickinson Medical Group Women's Health in Northampton, and a runner.
Women seeking OB-GYN resources or personalized care can visit Cooley Dickinson Women's Health in four locations across the Pioneer Valley or at https://www.cooleydickinson.org/programs-services/womens-health/.  Interested parents-to-be can also sign up for one of the regular Tours of the Childbirth Center at Cooley Dickinson Hospital.