March 3, 2017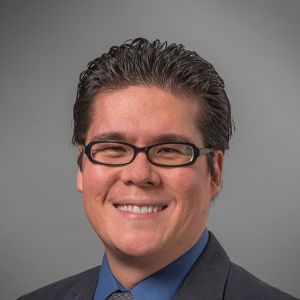 NORTHAMPTON – Cooley Dickinson Health Care is pleased to welcome John Rodriguez, MD, to the Cooley Dickinson Medical staff and Hampshire Cardiovascular Associates.
Rodriguez is a native of the Florida panhandle who studied biochemical sciences as an undergraduate at Harvard University (where he also played the flute in the marching band).  Rodriguez attended medical school at Mount Sinai in New York City and completed his internal medicine residency at North Shore-LJI on Long Island, NY. He trained at North Shore-LJI for his cardiology fellowship and sought additional training in cardiac electrophysiology at Brown University and Lahey Clinic.
Rodriguez's medical interests focus largely on cardiac arrhythmias, atrial fibrillation, and electrophysiology, and he has extensive specialized training in the implantation of pacemakers, defibrillators, loop recorders, and other biomedical devices.
"Communication and education are the keystones of my practice," he says. "As a heart rhythm specialist, my primary focus is providing relief of symptoms caused by heart rhythm disturbances. However, I believe this is best done as a collaborative effort, looking at all possible methods of multi-disciplinary care and comprehensive risk factor management by medical specialists and nutritionists."
A fan of both the arts and the outdoors, Rodriguez recently relocated to Western Massachusetts.
To make an appointment or for more information, call 413-570-4900.