April 3, 2017
NORTHAMPTON – The Human Rights Campaign (HRC) Foundation, the educational arm of the nation's largest lesbian, gay, bisexual, transgender, and queer (LGBTQ) civil rights organization, has named Cooley Dickinson Hospital a leader in LGBTQ Healthcare Equality.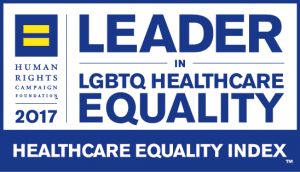 Cooley Dickinson was the only hospital in western Massachusetts and one of only 10 organizations in Massachusetts to earn the designation. Out of 590 organizations that took the survey nationwide, just 303 health care providers met the HEI criteria. This is the first year Cooley Dickinson Hospital has earned the HEI designation.
"Improving LGBTQ care and services at Cooley Dickinson is part of our broader commitment to address issues of diversity, health equity and inclusion in our workforce, and in the care we provide to our patients and families," said Cooley Dickinson President and CEO Joanne Marqusee.
Marqusee noted that we cannot take for granted that because of where we live and work – in a community enriched by a relatively large percentage of LGBTQ individuals and families – that health care providers offer equitable, knowledgeable, sensitive and affirming health care, free from discrimination. "It is our responsibility to do all that we can to provide respectful, equitable, and inclusive care to everyone, every time."
Among the ways Cooley Dickinson is providing equitable and inclusive care:
• Cooley Dickinson has strengthened and made more visible our patient and staff non-discrimination policies and practices and developed staff trainings in LGBTQ patient-centered care. Since 2014, Cooley Dickinson has been offering on-going clinical and non-clinical education and training on LGBTQ health issues, challenges, disparities, and ways to overcome barriers to access and care; developed and revised policies that impact LGBTQ employees, patients, and families to be more inclusive and competent, such as ensuring equal visitation and medical decision-making to same-sex couples, employee benefits that cover all partners and provide coverage for transgender employees, and safe and confidential rooming assignments for transgender patients.
• To enhance our LGBTQ patient services and support we are focusing on recruiting strategies and recently hired J. Aleah Nesteby, a family nurse practitioner at Northampton Family Practice, who has a specialty in transgender care. Nesteby also serves as Cooley Dickinson's director for LGBTQ services.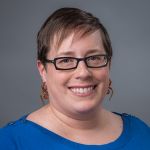 • In an effort to identify and address the cultural needs of each patient, as well monitor and analyze health disparities, Cooley Dickinson is developing ways to safely and sensitively collect data on sexual orientation and gender identity. In the process, we are making sure to identify patients by their proper name and preferred pronoun in all our settings.
Added Marqusee, "though we have made notable gains over the past few years, there is still much more work to be done."
HEI Criteria
To be named a leader in LGBTQ health care, Cooley Dickinson met specific Healthcare Equality Index (HEI) criteria, which are based on the 2017 Healthcare Equality Index. HEI applicants are given scores in four criteria that represent how many policies and best practices from each section they have implemented: foundational elements of LGBTQ patient-centered care, LGBTQ Patient Services and Support, Employee Benefits and Policies, and LGBTQ Patient and Community Engagement. Participants that receive the maximum score in each section for a total score of 100 points earn the coveted status of "2017 Leader in LGBTQ Healthcare Equality."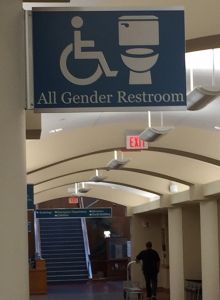 According to the 2017 report, an impressive 303 facilities — 51 percent of those actively participating in the survey — met the more challenging criteria to earn this designation. Another 145 facilities earned the "Top Performer" designation for scoring from 80 to 95 points. With 76 percent of actively-participating facilities scoring 80 points or more, it is clear that health care facilities are going beyond the basics in adopting policies and practices in LGBTQ care.
Of the hospitals who did not participate in the HEI but were scored based on research, only 61 percent have policies that include both "sexual orientation" and "gender identity," and only 52 percent were found to have an LGBTQ-inclusive employment non-discrimination policy. The equal visitation policy, at 95 percent, is the only one that comes close to matching the rate of the participating facilities.
To download a copy of the report, visit the Healthcare Equality Index website.
About the HRC
The Human Rights Campaign Foundation is education arm of America's largest civil rights organization working to achieve equality for lesbian, gay, bisexual, transgender and queer people. HRC envisions a world where LGBTQ people are embraced as full members of society at home, at work and in every community.
About Cooley Dickinson Hospital
Cooley Dickinson Hospital, a Massachusetts General Hospital Affiliate, is an acute care community hospital that offers medical/surgical, orthopedic, obstetric/gynecologic, psychiatric, emergency, ambulatory, diagnostic, and rehabilitation services. The Cooley Dickinson VNA & Hospice, which provides home health and hospice nursing and rehabilitation visits and Cooley Dickinson Medical Group, comprised of primary and specialty care physicians, nurse practitioners, nurse-midwives, and other providers.  Cooley Dickinson Health Care serves Hampshire and Southern Franklin County residents in the Five-College region of the Pioneer Valley of Massachusetts.