July 17, 2017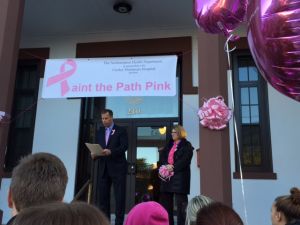 NORTHAMPTON – On Monday, July 31, at 3:30 pm, area residents are invited to participate in a breast cancer awareness walk from Northampton's City Hall to Cooley Dickinson Hospital's Main Entrance to raise awareness of breast cancer screening/early detection.
The event also marks the opening of Cooley Dickinson's new Breast Center.Northampton Mayor David Narkewicz and Cooley Dickinson Health Care President and CEO Joanne Marqusee will welcome participants on the steps of City Hall beginning at 3:30 pm.
The 1.4-mile walk to Cooley Dickinson Hospital begins immediately following the remarks. Participants will have an opportunity to tie pink ribbons along the walking route to raise awareness of early detection and prevention.
Following the walk, a reception will be held in the Radiology Waiting Area at Cooley Dickinson Hospital, there will be reception with refreshments as well as tours of the new Breast Center will with remarks at 5:30 pm.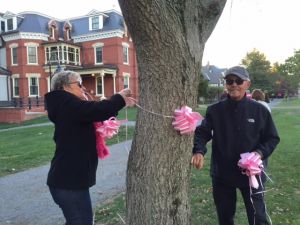 All are welcome to join the procession to Cooley Dickinson Hospital. The City of Northampton will provide transportation back to City Hall until 6:30 pm Monday evening.
For more information, call 582-2216.
-30-