January 15, 2018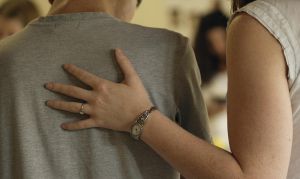 GREENFIELD, NORTHAMPTON & WESTFIELD – People needing evaluation of and treatment for opioid use disorders now have additional resources in the Pioneer Valley thanks to a new partnership between Health Care Resource Centers and Cooley Dickinson Health Care.
Improving Access to Treatment
The arrangement between the two agencies provides medication-assisted treatment – including Suboxone and methadone – to people living with opioid use disorders as well as case management services and counseling. The collaboration is one outcome of Cooley Dickinson's Opioid Task Force as well as a clinical program focus for 2018.
"The availability of additional treatment options is essential," says Peter Halperin, MD, medical director, Integrated Behavioral Health Services, Cooley Dickinson Medical Group, given the "devastating consequences" of untreated opioid dependence in our community.
"We are addressing this need in many other ways, but perhaps the single most important service available is medication-assisted treatment along with counseling," adds Halperin.
Dedicated Treatment Teams
Peter Kassis, MD, FASM, assistant regional medical director, Health Care Resource Centers (HCRC), is pleased to announce the partnership. "Our treatment teams in Northampton and Westfield are physicians, who are board certified in Addiction Medicine, as well as nurse practitioners and counselors. The HCRC practice model individualizes care based on each patient's needs," notes Kassis. "Patients may receive medication assisted treatment as well as case management and individual, group and/or family counseling at the same location.
"HCRC will work closely with Cooley Dickinson providers who will continue to manage the patient's other medical illnesses and/or psychiatric needs."
Addressing the Gaps in Care
The partnership developed out of the work of Cooley Dickinson's Opioid Use Taskforce. In 2016, the Taskforce outlined actionable steps it would take to improve prompt assessment and treatment for those suffering from opioid dependence.
In the terms of the partnership, anyone who is identified as having an opioid use disorder or who is at risk of overdosing will be referred from Cooley Dickinson and evaluated by HCRC. A treatment plan based on the patient's needs and goals will be developed and treatment will often begin within 48 hours of.
Where to Get Help
Treatment for opiate overdose is a life threatening emergency requiring immediate medical attention. People who are at risk for overdose should have access to naloxone (Narcan) – the medication used to block the effects of opioids – at all times.
Those needing assistance with opioid use disorders are encouraged to contact HCRC at any of the following locations: Northampton, 441 Pleasant Street,413-584-2404, Greenfield, 177 Shelburne Road, 413-774-3321; or Westfield, 125 North Elm Street; 413-568-6600. In the event of a life-threatening emergency, call 9-1-1.
About Health Care Resource Centers
HCRC, formerly known as Community Substance Abuse Centers, has provided comprehensive medication-assisted treatment to patients in the Pioneer Valley for 28 years. Find a list of HCRC locations here.
About Cooley Dickinson Health Care
Cooley Dickinson, an affiliate of Massachusetts General Hospital and a member of Partners HealthCare, is an acute care community health care system that serves the greater Pioneer Valley in Western Massachusetts. The larger umbrella of Cooley Dickinson Health Care encompasses the hospital as well as a broad network of affiliated medical practices, and currently employs more than 1,900 medical professionals and support staff. Every year, Cooley Dickinson serves more than 75,000 patients in its hospital and affiliated practices, logs over 50,000 home care visits through its VNA and Hospice program, and delivers on average over 600 babies at its award-winning Childbirth Center. Over 30,000 people visit its emergency room annually; over 65,000 undergo medical imaging exams; and laboratory technicians conduct more than 750,000 tests.
-30-