June 29, 2018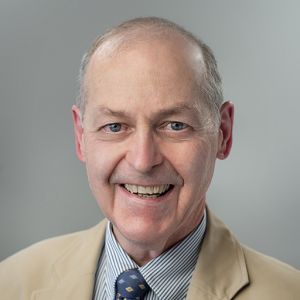 Dr. Hinckley Joins Cooley Dickinson General Surgical Care
After more than 35 years of taking care of community members in his medical practice, Associates in Surgery, Inc., Alvah Hinckley, MD, will join Holly Michaelson, MD, Michelle Helms, MD, and Casey Fowler, NP, at Cooley Dickinson Medical Group General Surgical Care effective Monday, July 2.
Of his transition, Hinckley says his work is still – and has always been – about putting the patient first. "This has been my guiding principle," he added.
Hinckley specializes in general surgery, which he noted used to mean "surgery of the skin and its contents." With the evolution of surgical subspecialists, general surgery has become more defined, especially at a community hospital.
Of his transition, Chief Medical Officer Estevan Garcia, MD, noted that Dr. Hinckley is strengthening an already strong team of surgical providers. "We welcome him aboard and are pleased patients will continue to have access to a surgeon that has become such a critical part of our provider community."
In his role as a general surgeon, Hinckley treats hernias and gallbladders as well as performs emergency procedures, such as appendectomies. Appendectomies are normally performed as an emergency procedure to treat acute appendicitis.
Hinckley has seen many changes in over the years. The most significant, he says, has been Cooley Dickinson's affiliation with Mass General and Partners HealthCare. "Now, the community has access to more medical subspecialists and resources. Yet for the doctors here, as well as for everyone who is involved in patient care, the focus continues to be on the patient."
When Hinckley is not in the office or rounding on his patients, you'll usually find him in the Operating Room consulting with nurses, doctors and other staff. "It's another hobby," he says of his commitment to the people he works with and his patients.
For more information or to schedule an appointment, call 413-584-4637.
###