July 9, 2018
Orthopedic Surgeon David L. Boardman Joins Cooley Dickinson
NORTHAMPTON & HATFIELD – Cooley Dickinson Chief Medical Officer Estevan Garcia, MD, announces the appointment of David L. Boardman, MD, Fellow of the American Academy of Orthopedic Surgeons and Diplomate of the American Board of Orthopaedic Surgery, to Cooley Dickinson Health Care.
Boardman joins Cooley Dickinson Medical Group Orthopedics & Sports Medicine and will become the Medical Director of the Joint Replacement Center at Cooley Dickinson Hospital.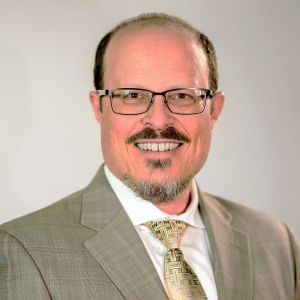 "It's an honor and a pleasure to welcome Dr. Boardman to the medical staff as well as to the Cooley Dickinson Orthopedics & Sports Medicine practice," says Garcia. "This is really a new day for the Joint Replacement Center. Dr. Boardman's surgical skill, expertise in knee and hip replacement surgery, and his commitment to taking care of the whole patient will benefit the community on many levels."
Adds Jonathan Fallon, DO, orthopedic surgeon and vice chief of surgery at Cooley Dickinson Hospital: "We are excited about the addition of Dr. Boardman to our orthopedic team. His surgical expertise and holistic approach to patient care will be a wonderful addition to Cooley Dickinson and the Pioneer Valley.
On Taking Care of Patients
Boardman says a big part of his life is his profession, which he "enjoys immensely and takes seriously."
"I feel very fortunate I chose to specialize in knee and hip replacement surgery, which are both such incredibly successful and needed procedures."
Although hip and knee replacement patients are younger and more active than ever, Boardman states, "the most significant improvements in these procedures in recent years have surprisingly little to do with implant technology.
"Patient education and engagement," he attests, "as well as the administration of proven care pathways and leveraging recent improvements in perioperative medical care, are critical in getting our patients through these surgeries with the lowest possible risk of complications and the best chances for success.
"Personally, I strive to keep my life in balance by connecting on a personal level with my family, friends, coworkers, and patients. We all have our roles we play on this planet, but there is nothing more basic and satisfying than to make a positive connection with a fellow human being."
Training and Education
Born and raised in the San Fernando Valley suburbs of Los Angeles, Boardman completed his undergraduate and medical school training at the University of California at Davis before returning to Los Angeles for orthopaedic training at the University of California at Los Angeles.
Later, he attended additional training in hip and knee replacement surgery by completing a year-long fellowship in San Francisco. In 1999, Boardman moved his young family to begin practice with Kaiser Permanente in Portland, Oregon. His tenure at Kaiser spanned more than 18 years, more than 8 of which he served as the NW Regional Chief of the Department of Orthopaedic Surgery there. In addition, he helped launch an accredited specialty program in Hip and Knee Replacement Surgery at Kaiser Permanente.
Now a self-described 'empty nester' and seeking to expand his personal and professional horizons, Boardman and his wife Tanya look forward to relocating in the Northampton area.
Boardman begins seeing patients on July 9. For more information or to schedule an appointment, call Cooley Dickinson Medical Group Orthopedics & Sports Medicine at 413-586-8200.
-30-