August 1, 2018
Mass General Cancer Center at Cooley Dickinson Welcomes Radiation Oncologist Genevieve Maquilan
Radiation Oncologist Genevieve Maquilan, MD, has joined the Mass General Cancer Center at Cooley Dickinson Hospital effective Wednesday, Aug. 1.
"We are very fortunate to welcome such a well-trained and compassionate physician to our cancer center team," said Dhara MacDermed, MD, medical director of Radiation Oncology at the Mass General Cancer Center at Cooley Dickinson.
"Dr. Maquilan's background at Mass General will strengthen our strong connection and collaboration with the radiation oncology practice in Boston, which will ensure that we can continue to provide Mass. General-level care here in western Massachusetts."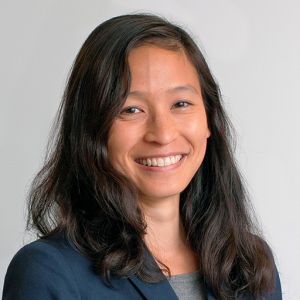 Of her new role, Maquilan says she is committed to providing comprehensive cancer care. When it comes to taking care of someone who is diagnosed with cancer, Maquilan says she strongly believe in an approach that "requires considering the individualized needs of each patient with empathy, compassion, and respect."
Achieving excellence in patient care includes giving patients information about their diagnosis and treatment and encouraging ongoing communication, "both among providers and between patients and their providers," notes Maquilan.
On Moving to the Pioneer Valley
Maquilan says she looks forward to getting to know the Northampton community and its vibrant arts and music scene, as well as the beautiful surrounding landscapes and cultural activities. "The community is a wonderful fit with my interests in music and running. I'm excited to be part of an academic environment as well, being an area where multiple colleges and universities are located."
Training and Education
Maquilan comes to Cooley Dickinson from the Proton Fellowship program at Massachusetts General Hospital's Department of Radiation Oncology.
She earned her medical degree from the Perelman School of Medicine at the University of Pennsylvania. Maquilan's post-graduate medical training includes residency at the University of Texas Southwestern Medical Center and an internal medicine internship at Drexel University College of Medicine.
Mass General Cancer Center at Cooley Dickinson Hospital Physician Team
Maquilan joins Dhara MacDermed, MD, as well as medical oncologists Orion Howard, MD, Barrett Newsome, DO, Deborah Smith, MD and Lindsay Rockwell, DO, medical director of the Mass General Cancer Center at Cooley Dickinson.
Learn more about the Mass General Cancer Center at Cooley Dickinson Hospital.
-30-