February 4, 2019
Over the past year, Cooley Dickinson has been very fortunate to find a wealth of new clinical talent, including a recent round of recruitment that saw the addition of four new advanced practice clinicians (APCs) to four Cooley Dickinson practices.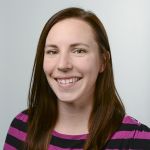 In the primary care sector, we welcome Lauren Cartwright, PA-C, to Northampton Family Medicine. Cartwright received her Bachelor of Science in Education from the University of Georgia at Athens, and her Master of Physician Assistant Studies from South University in Savannah. She is board certified by the National Commission of Certified Physician Assistants.
Samuel McArthur, PA-C, another relative southerner, has joined Cooley Dickinson Medical Group Rheumatology, where he'll work alongside Drs. Wayne Schweitzer and Teresa Klich-Nowak. A graduate of both Ohio University and the University of Kentucky, McArthur has specialized in diagnosing and treating arthritis and other rheumatological diseases for many years. Clearly empathetic with regard to patients who live with chronic pain, McArthur characterizes his philosophy of care as "treating rheumatological diseases with care and compassion, and including the patient in all decision-making processes regarding medications and procedures."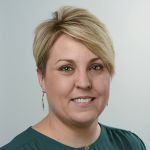 Also starting in primary care at Sugarloaf Pediatrics in South Deerfield is Samantha Harris, FNP, a Family Nurse Practitioner who is local to the area and received her undergraduate degree from UMass Amherst. Harris received her nursing degree from Quinnipiac University in Hampden, Connecticut and her Master's from Simmons College in Boston, where she completed the Family Nurse Practitioner program.
"As a nurse practitioner in the pediatric field," says Harris, "I believe in disease prevention and promotion of healthy lifestyles for all children. I strive to provide high quality, comprehensive care to all my patients by assuring that each child and family receives the individual, personal attention that I would want and expect for my own kids."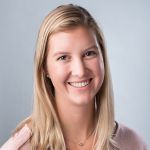 CDMG Orthopedics & Sports Medicine
Morgan Matuszko, PA-C, a Pioneer Valley native, has joined Cooley Dickinson Medical Group Orthopedics & Sports Medicine. Matuszko studied biology and psychology as an undergrad at UMass Amherst before receiving her Master of Science in Physician Assistant Studies from Springfield College. Matuszko now works frequently in the hospital's Joint Replacement Center, assisting in surgeries alongside the practice's orthopedic surgeons and the Center's Medical Director, David L. Boardman, MD.
Cooley Dickinson welcomes this latest class of providers and is excited by the prospect of further expanding services and meeting the increasing health care needs of the Pioneer Valley community.
For more information, call 888-554-4CDH (4234).
-30-