February 6, 2019
In recognition of American Heart Month, cardiologist Ali Haider, MD, FACC, FSCAI, has a life-saving message: "CPR – cardiopulmonary resuscitation along with automated defibrillators – saves lives. Learn CPR!"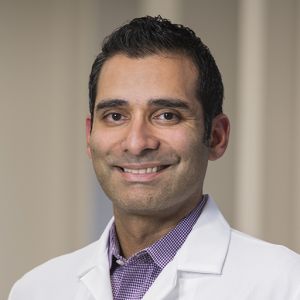 "Despite all the tools we have available to us as doctors and surgeons, if someone's heart stops out in the field, and there is nobody to perform CPR in a timely manner, that person has a high likelihood of dying or being brain dead by the time they get to the hospital," said Ali Haider, MD, FACC, FSCAI, an interventional cardiologist with Hampshire Cardiovascular Associates and Cooley Dickinson Hospital.
"I have seen individuals whose lives were saved because of a good Samaritan, a bystander who knew CPR. They just happened to be around when a person collapsed. The bystander was able to perform chest compressions until paramedics arrived or an AED shock was delivered."
Haider says it's unfortunate to see patients – sometimes very young ones – who collapsed at home around family and friends. "It's tragic to see this happen. Someone calls 9-1-1, but they do nothing until EMTs arrive. By that time, it's too late; the patient succumbs to cardiac arrest or ends up brain dead."
Haider explains that the simple act of delivering chest compressions until EMTs arrive restores blood circulation through the body.
"Most CPR classes include basic training on the use of an automated defibrillator (AED); classes are inexpensive and can be done in a few hours," he said.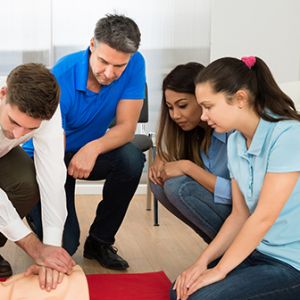 According to guidelines from the American Heart Association, CPR no longer requires mouth-to-mouth breathing, and only requires the knowledge of doing effective chest compressions.
Haider stresses, "if you do not know how to perform CPR or operate an AED, sign up for a class today!"
The next HeartSaver CPR course will be held Saturday, Feb. 16. at Cooley Dickinson Hospital.
Check out Cooley Dickinson's events page for other education programs.
-30-