February 11, 2019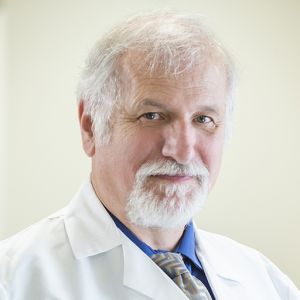 Long a fixture in East Longmeadow, where he served as Medical Director of the Reproductive Medicine Center of Western Massachusetts for more than 20 years, Howe is excited to be working in tandem with Massachusetts General Hospital's Reproductive Endocrine Unit.
In his new role, Howe expands options in Northampton, Amherst and surrounding communities for those seeking IVF and other advanced reproductive medical services. A local authority on fertility, Howe opened the region's first IVF clinic during his tenure at Baystate Medical Center from 1989-1992, and was director of the IVF program at Hartford Hospital from 1992-1993.
By affiliating with the embryology lab and IVF unit at Mass General, Howe offers fertility services to Cooley Dickinson patients, including access to IVF, egg freezing (vitrification) and egg banking. Howe also provides treatment and services for many other hormone-related conditions, including natural phases of women's reproductive cycles from puberty to menopause.
He also specializes in osteoporosis; polycystic ovary syndrome (PCOS); hormone replacement therapy; gynecologic and obstetrical ultrasound and other treatments relating to Reproductive Endocrinology, thyroid disease and infertility in men and women, including heterosexual couples, same sex couples and single women.
Howe is accepting new patients. For more information, view his provider profile or contact Cooley Dickinson Women's Health at 413-586-9866.
In addition to his medical degree, Howe plays the oboe and holds a master's degree in Music Theory. Howe's wife, Karen Guadagnini, is also a physician, practicing addiction medicine at the AdCare hospital in Worcester. They have four grown children whose lives and careers span the country and a teenager at home.
About Provider Recruitment at Cooley Dickinson
Cooley Dickinson Health Care has prioritized provider recruitment in 2018, having added more than 30 new physicians and advanced practice clinicians to its staff. The organization has also expanded services, renovated facilities and strengthened its affiliation with Massachusetts General Hospital through building more clinical referral relationships, hosting public lectures by clinicians who are leading experts in their fields and more.
-30-