February 15, 2019
February is Heart Month: Know the Biggest Risks for Women
Heart disease is the number one killer of women – more than all kinds of cancer combined, and more than the next four causes of death (chronic respiratory diseases, stroke, Alzheimer's disease and unintentional injuries) combined.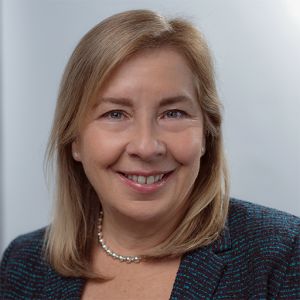 • In Massachusetts alone, heart disease and stroke account for nearly a third (28.6%) of all female deaths, or more than twenty a day, and western Massachusetts in particular has one of the highest rates of heart disease in women in the state.
• Risk factors for heart disease in both men and women include high cholesterol, hypertension (high blood pressure), smoking, obesity and diabetes. Depending on how many of these elevated risk factors a person has, risk for any heart disease grows approximately 10-30% between the ages of 55 and 80, and can reach as high as 40% or more by age 90.
• Though some aspects of these risk factors may be related to hereditary tendencies, most of them can be attributed to lifestyle choices, and negation of risk is, overall, highly possible through prevention, including regular physical activity of at least moderate exertion for 30 minutes a day, five days a week. This holds true for both sexes, but there are also some risks and challenges which are unique to women.
Pregnancy
Gestational diabetes is a growing risk for women who bear children. Up to 10% of women will develop GDM (Gestational Diabetes Mellitus), and according to recent studies, women who drink a lot of soda, have gum disease or snore are all more likely to develop it.
Korean-American or Filipino-American women have twice the risk of developing GDM, according to a study by Kaiser Permanente. Approximately 70% of women who develop GDM will go on to develop type II diabetes, a significant risk factor for heart disease. Preeclampsia, a rare but serious condition wherein a woman develops extremely high blood pressure during pregnancy, raises the risk of future hypertension by almost four times, doubles the risk for ischemic heart disease and nearly doubles the risk of stroke in a woman's future.
Gestational diabetes is also a risk factor for preeclampsia, and obesity can be said to be a root cause for both of these conditions (and a cascade of risks for many other health issues).
Oral Contraceptives
Elevated risk is mostly negligible in nonsmoking women under the age of 35, but taking oral contraceptives regularly does increase risk for myocardial infarction (heart attack), stroke and other cardiovascular conditions such as femoral vein thrombosis, a coagulation of localized blood clotting in the long vein of the thigh.
Women over 35 who smoke – especially heavy smokers – should probably not take hormonal birth control pills and comparable contraceptives due to an exceptional elevation in risk for these conditions.
Menopause
Though men are always at higher risk for developing heart disease in general, the risk for heart disease in women grows rather dramatically after the onset of menopause. Up until a woman's mid-fifties, her risk is roughly 20% that of a man's of the same age, but after age 65 rises to nearly 50%.
It's unclear whether menopause is directly responsible, though (as hormone replacement therapy appears to have no effect on risk); it may be age that is the more dominant risk factor.
Sedentary Lifestyle
Every year new studies come out about just how bad it is for your health to lead a sedentary lifestyle. According to a recent Cleveland Clinic study, doctors determined that not exercising is worse for your health than diabetes, heart disease or being a current smoker.
While many lifestyle factors can increase your risk for heart disease, not moving may possibly be the worst thing you can do to your health. Even just a little exercise every day can have a measurable effect on your body and reduce your risks for heart disease, stroke, hypertension and a host of other ailments.
Thea Calkins, MD, is a cardiologist at Hampshire Cardiovascular Associates in Northampton. Dr. Calkins will give a free talk on Heart Disease in Women at the Hampshire Cardiovascular Associates office, 22 Atwood Health Center, 3rd floor, on Wed., Feb. 27 from 6 – 7 pm. Learn more or call 888-554-4CDH (4234) to register.