March 12, 2019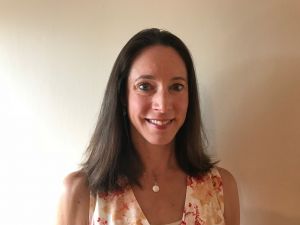 Physical Therapist Andrea Noel-Doubleday suggests women ignore the scale. Instead, focus on how you feel. Strong, healthy, and fit women come in all shapes and sizes!
Wow! Is it March already? I always find myself asking that at this time of year because it's so hard to believe we are almost done with a quarter of the New Year. This is about the time that a lot of us check in to find out how we are doing with all of those well-intentioned New Year's resolutions.
I'm sure it wouldn't surprise you to learn that more than 75% of the resolutions we make are related to health, and that number is even higher for women. A lot of women start off the year wanting to lose weight; we all just really want to see that number on the scale go down by 5, 10, 20 lbs. or maybe even more. We vow to go the gym and eat healthier because we know we can do it. And maybe we do…. for a little while. Then things come up. We get busy. Life gets in the way and that darn number on the scale hasn't budged and it's March already!
Well, if this is you, don't give up because you aren't alone. Try not to pay attention to the number on the scale or the size of your clothes. There are many other ways to measure success and other metrics you can focus on to get you motivated. Strong, healthy, fit women come in all shapes and sizes.
In my role as a physical therapist, I see a lot of patients who are trying to trim down, firm up or recover from injuries, and I'd like to share a story about a recent patient of mine; we'll call her Jane.
Jane is in her mid-fifties, overweight, and has asthma and diabetes. She came to see me because she injured her hip while walking her dog. Jane never really exercised regularly and although she knew it would be good for her to lose weight, she just never had much success.
As part of her physical therapy Jane started doing some basic stretching and exercises for her hips and core, her abdominal, lower back and pelvic muscles. The program she started with took her about 10 minutes/day, and she was able to work it into her schedule.
Jane started to feel better, so she started walking on her treadmill just 5 minutes to start. Then she worked up to 10 minutes, plus she did her hip exercises daily. Gradually, we progressed her program with a few additional exercises involving weights and she increased her time walking at a pace that she felt she could.
I got a chance to check in with Jane recently and she is now up to walking her dog for 20 minutes, doing her exercises 3-4x/week and her asthma and diabetes have both improved. She has more energy to play with her granddaughter, and she happened to also lose 12 pounds. Now she is eating better because she has more energy and she can see in retrospect how these small changes have made a big difference.
I share Jane's story because of the things she focused on; she made small changes that she felt she could achieve. Setting small, attainable goals that help you feel better and do the things you want to do are much more fun – and personally rewarding – than just focusing on the scale. These small changes also help you practice a one-step-at-a-time approach to managing the change.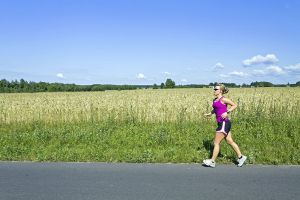 For example, setting a goal for walking for a period of time or for a certain distance improves your overall cardiovascular and pulmonary fitness, which is great for your health and helps you establish a baseline to improve from. Pick an activity you enjoy or are excited to try for the first time – maybe you try a spin class or you download an app for a Yoga or Pilates routine.
Give yourself credit for whatever effort you put in and keep moving forward from there. Add these activities to your schedule – yes, carve out time on (or in) whatever approach you use to managing your time – so you are making a commitment to your resolutions.
Accept that a setback or two along the way can and will happen, but don't let that deter you. If you find you are having trouble, seek out a friend or a family member for support.
If the number on the scale hasn't budged yet, don't get discouraged! Make your exercise routine fun and easy for you to achieve. Focus on how you feel and what you're doing, not the number on the scale.
Andrea Noel-Doubleday, PT, is assistant director of Rehabilitation Services at Cooley Dickinson Health Care.