March 28, 2019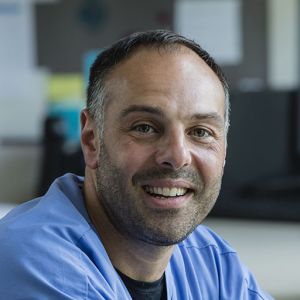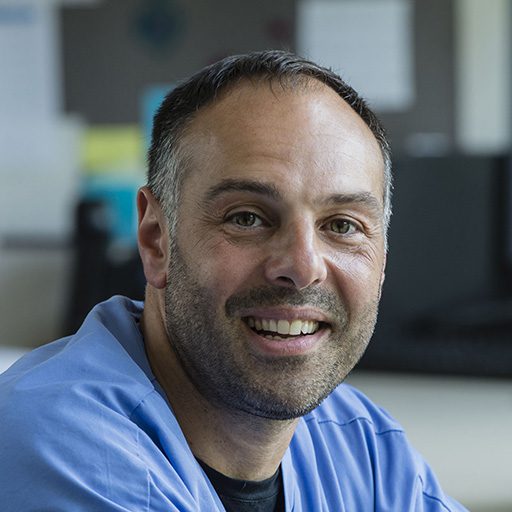 Consider this: A patient gets a paper-clip-sized device implanted into their pulmonary artery.
The device transmits information from their home to their doctor's office, all while giving the cardiologist the ability to customize a treatment plan and prevent admission or readmission to the hospital. This device and that advanced technology are now available at Cooley Dickinson.
For patients who suffer from heart failure, Cooley Dickinson Hospital and Hampshire Cardiovascular Associates physicians have teamed up to offer CardioMEMS, a wireless, surgically implanted electronic system that monitors patients' pulmonary artery pressures remotely.
Since January, cardiologists James Arcoleo, DO, and Ali Haider, MD, have each performed CardioMEMS procedures in the Cardiovascular Interventional Radiology suite at Cooley Dickinson Hospital.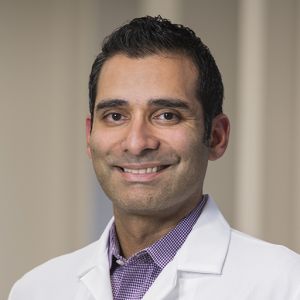 "Currently, our cardiology practice (HFCCA/HCA) and Cooley Dickinson Hospital are the only team in the region offering this valuable service. As a system, we are committed to providing the latest technology for the treatment of cardiovascular care."
What is Heart Failure?
Heart failure, also known as congestive heart failure or CHF, is a condition in which the heart muscle can't pump enough oxygen-rich blood to meet the body's needs. Symptoms of heart failure can include swelling of the feet, ankles and legs; shortness of breath; weight gain; and an overly tired feeling.
Congestive heart failure from whatever cause, Arcoleo said, results in the patient having difficulty breathing with exertion or in the later stages at rest. "In later stages of the disease, the patient is unable to do any physical activity; they are tired and short of breath even when they are resting," he added, noting that patients can be admitted to the hospital to get IV medications to rid their bodies of excess fluid that has accumulated in their lungs, as well as their limbs.
"Now with the CardioMEMS device, we can detect when they begin to get fluid overloaded at a much earlier stage before they require hospitalization" Arcoleo said.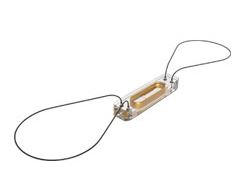 How does CardioMEMS work?
With the CardioMEMs system, a pressure-sensing device, shown at right, is implanted through cardiac catheterization into a patient's pulmonary artery. The system also comes with a home unit, about the size of a queen-size pillow. The patient lies on the pillow, which allows the patient to wirelessly transmit their pulmonary artery readings directly to their cardiology team at HCA.
"We received this information through a device in their pillow to our computers which allows us to adjust their medications in advance to prevent hospitalization," said Arcoleo.
The home unit reads the information and that data is sent from the implantable device to a secure website that the Hampshire Cardiovascular Associates' team can access.
Registered nurses at Hampshire Cardiovascular Associates review the information weekly. If changes need to be made to the patient's medication or treatment plan, the nurse contacts the patient. This device reading technology works in conjunction with scheduled visits with the patient's provider.
Benefits for Patients
One benefit of the implantable device and its associated technology, Arcoleo added, is that "regular monitoring from the patient's home allows the patient and our team to get ahead of heart failure before it progresses."
Heart Failure and Lifestyle
According to the American Heart Association, one in five Americans will develop heart failure. Adults as they age are at risk. That is one reason why it's so important to develop heart-healthy habits earlier in life, such as quitting smoking; maintaining or losing weight; tracking fluid intake; knowing and maintaining good cholesterol numbers; avoiding or limiting alcohol and caffeine; eating a heart-healthy diet; being physically active; and managing stress.
-30-