April 22, 2019
NORTHAMPTON –  Social determinants of health are the conditions in which we are born, we grow and age, and in which we live and work. These factors include food, housing, transportation, education, and income, and they impact health and wellbeing. Healthcare providers do not usually ask about social determinants of health during medical care.
However, with new payment models such as the Medicaid Accountable Care Organization, screening for social determinants of health during clinical visits is becoming part of routine clinical care. Asking about social determinants in healthcare settings will highlight existing challenges in the community but will also identify new strategies to help improve the health of all people.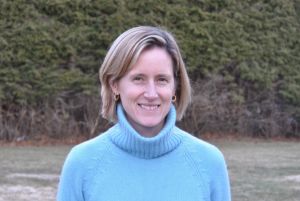 As part of the Mass General-Cooley Dickinson Community Lecture Series, we are excited to welcome Anne N. Thorndike, MD, MPH to Northampton, who will present a free community lecture titled Improving Health Outcomes by Addressing Social Determinants of Health. Dr. Thorndike is an Assistant Professor of Medicine at Harvard Medical School and research associate/investigator at the Tobacco Research and Treatment Center, where she studies both individual and population-level behavioral interventions to prevent cardiometabolic disease. For more details or to register to attend the lecture, please visit the event page.