April 1, 2019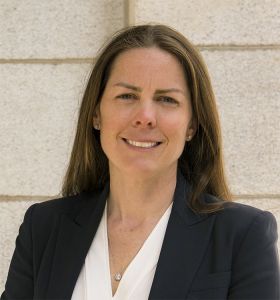 The Mass General Cancer Center at Cooley Dickinson Hospital hosts Oncologist Elizabeth O'Donnell, MD, of the Mass General Cancer Center, at a free community program, Lifestyle Medicine and Cancer, on Thursday, April 11, from 6–7 pm, in the Dakin Conference Room at Cooley Dickinson Hospital. This program is free and open to all.
O'Donnell says in addition to exercise's cardiovascular health, mood, and weight-control benefits, there is growing evidence that exercise helps people with cancer both during treatment and afterwards.
"We know with breast cancer, for example, that those who meet the recommended 150 minutes of moderate intensity exercise weekly have a 50 percent lower chance of cancer recurrence and mortality," O'Donnell said.
At the Lifestyle Medicine Clinic, which opened at Mass General in 2016, O'Donnell counsels patients on how to benefit from the powerful, positive effects of exercise and other lifestyle changes. She hopes more patients will realize they can safely see the benefits of exercise, despite experiencing fatigue as part of their treatment.
To register for the event, call 888-554-4CDH (4234) or visit cooleydickinson.org/events. Seating is limited; registration is required.