June 21, 2019
On Saturday, June 29 from 12-4 pm, six historic preservation award-winning homes will be open to the public.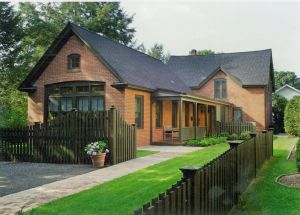 Friends of Cooley Dickinson and the Northampton Historical Commission are co-hosting a home tour of six award-winning homes. Tickets are necessary for admission and are on sale at the Cooley Dickinson Hospital Gift Shop, Cooper's Corner, State Street Fruit Store, and downtown at Essentials and The Baker's Pin. Tickets are $25, and will also be available the day of the event at the CDH Gift Shop.
The Friends of Cooley Dickinson is a group of volunteers dedicated to supporting the hospital through fundraising, advocacy, and ambassadorship. Their goal is to make a difference in the health of the community where we reside.
The Northampton Historical Commission has been designating historic preservation awards since 1975. The Award recognizes projects that have helped to contribute to the historic character of the City of Northampton and to help raise awareness about the importance of historic preservation.
The Friends of Cooley Dickinson collaborative event includes a tour of the following homes:
Home (click for map) Award Year
41 Lyman Road; 2007
30 Munroe Street; 1996
302 Elm Street; 2018
78 North Elm Street; 2000
62 Chestnut Street; 2003
123 Meadow Street; 2002