August 9, 2019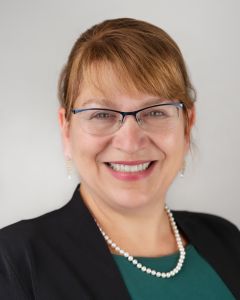 Cooley Dickinson is happy to welcome Rebecca Starr, MD, AGSF to a fast-broadening roster of specialist providers and new service lines whose expansion has been a top-tier priority for the organization over the past two years. Dr. Starr will be serving as Medical Director of Geriatrics for Cooley Dickinson, and overseeing this new department/service line.
Dr. Starr received her undergraduate degree from the Eli Broad College of Business at Michigan State University, and her MD from the State University of New York-Downstate (Brooklyn). She performed her internship and residency in Internal Medicine at the Warren Alpert Medical School of Brown University in Providence, Rhode Island, as well as a post-doctoral fellowship in geriatrics. She is board certified by the ABIM in Internal Medicine, Geriatrics and Hospice & Palliative Medicine. From 2008-2012 she was an Instructor of Medicine at Harvard Medical School and from 2012 onward has been an Assistant Professor of Medicine at Tufts University School of Medicine. She has presented at numerous medical conferences on aging, geriatrics, dementia and hospice/palliative care, and has published online and in medical journals.
Rebecca has held multiple positions in clinical, academic and administrative leadership, including two years as Medical Director of Medicare Advantage at Health New England in Springfield; Medical Director of the ACE (Acute Care for Elders) protocol pilot at Baystate Medical Center; and Medical Director of PACE (Program for All-Inclusive Care of the Elderly) for Elder Service Plan in Cambridge, Mass. She is the recipient of several awards, grants, scholarships and fellowships from SUNY-Downstate; Harvard Medical School; The Samuels Foundation/American Federation for Aging Research; Tufts University Medical School; Baystate Medical Center; and the American Geriatrics Society. She has also pioneered clinical innovations and quality improvement projects including efforts in fall prevention for low-income, at risk elders.
Outside of medicine, Rebecca (a former professional chef) enjoys cooking and dining out, fiddle-playing, hiking and attending events in the Pioneer Valley. She is the Enrichment Coordinator for the Easthampton Center-Pepin Elementary School PTO, and has two children, two dogs and two cats.
***
Cooley Dickinson Health Care has prioritized provider recruitment in 2018, having added more than 30 new physicians and advanced practice clinicians to its staff. The organization has also expanded services, renovated facilities and strengthened its affiliation with Massachusetts General Hospital through building more clinical referral relationships, hosting public lectures by clinicians who are leading experts in their fields and establishing a free daily shuttle service to MGH in Boston for patients and families, staff and administrators.