October 25, 2019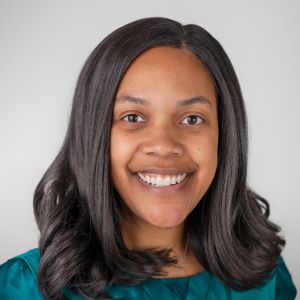 A sought-after specialty, podiatry, is now a service Cooley Dickinson Health Care offers to community members seeking foot care and treatment for lower extremity disorders.
Cooley Dickinson welcomes podiatrist Shaneekwa Perkins, DPM, to 22 Atwood Drive in Northampton.
"I believe in educating my patients to help them become invested in their health care," says Perkins, who attended medical school at Des Moines University College of Podiatric Medicine & Science and performed her residency at the Maryland VA Healthcare Administration Hospital.
She has a special interest in foot and ankle surgery, limb salvage and wound care, and treats a wide variety of podiatric conditions.
Outside of medical practice, Perkins enjoys travel, cooking, reading and working out. Please join Cooley Dickinson in giving her a warm welcome to the Medical Group and to the Cooley family.