November 6, 2019
Oxbow Primary Care Clinicians Treat People of all Ages; Offer LGBTQ-Affirming Care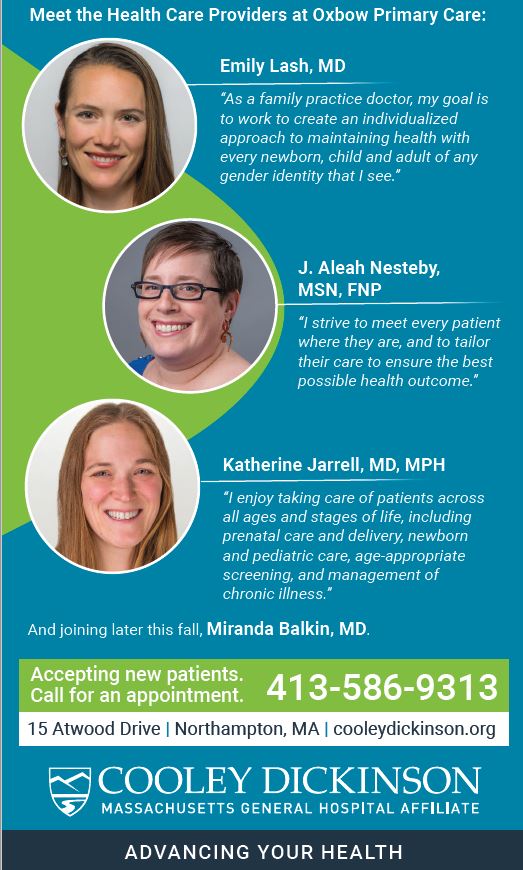 For people of all ages seeking a new primary care provider, Cooley Dickinson's newest medical practice, Oxbow Primary Care, welcomes new patients at its new location, 15 Atwood Drive, Suite 201, in Northampton.
Joining Oxbow Primary Care in this new location are Cooley Dickinson General Surgical Care and Infectious Disease Care.
Fifteen Atwood is the newest in the trio of Atwood Drive buildings that parallel Interstate 91 and offer convenient access to patients from across the region. The front of 15 Atwood is home to Northampton Probate and Family Court. Access to the medical practices is through a separate entrance at the rear of the building.
Cooley Dickinson is constantly pursuing ways to improve access for patients and to meet the evolving health care needs of the communities it serves. In addition to providing comprehensive primary care services, the training and skills sets of the provider team at Oxbow Primary Care offers some added programming in a primary-care setting.
All of the providers at Oxbow have interest and experience in providing LGBTQ-friendly care. In addition, two of the family medicine physicians provide obstetrics care, which allows them to support patients and families during all phases of their lives.
Primary care service is about relationship-building. Oxbow Primary Care will offer another avenue for community members to establish meaningful relationships with their providers and ensure that they are getting great care the way they want it delivered.
Oxbow Primary Care Providers
Joining later this year: Miranda Balkin, MD
General Surgical Care Providers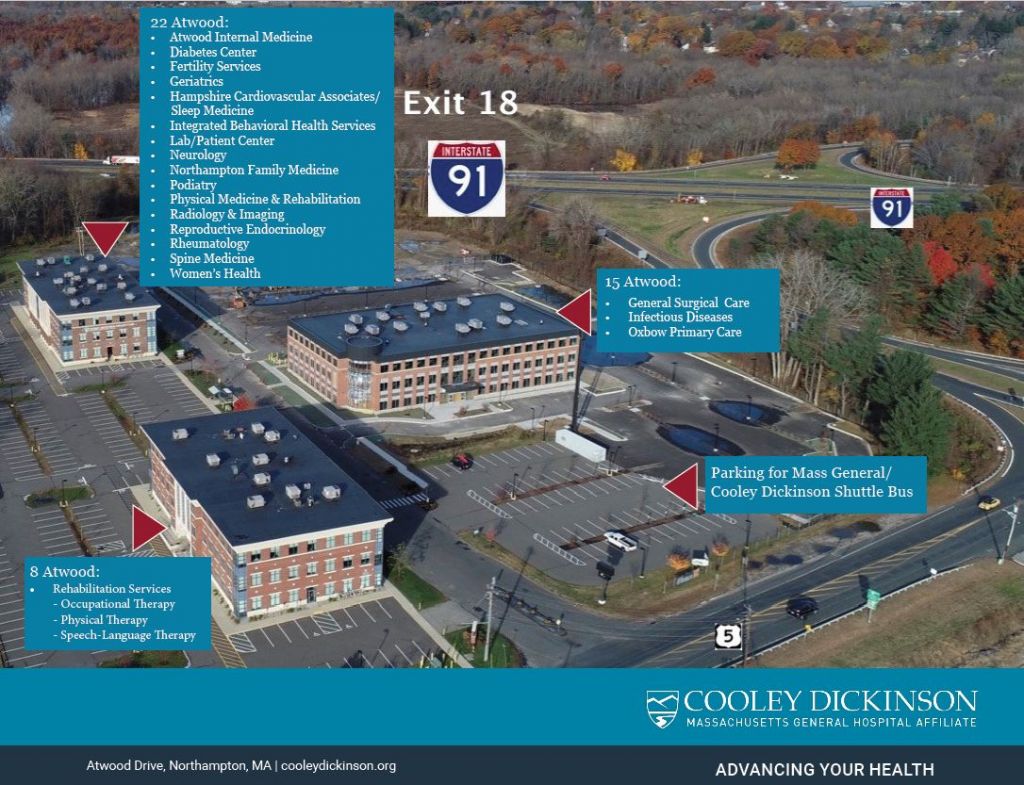 Infectious Disease Care Physicians