June 15, 2020
For Immediate Release:
June 15, 2020
---
AMHERST – Cooley Dickinson Health Care has expanded its Urgent Care services once again, to include a facility in Amherst, at 170 University Drive. Cooley Dickinson Urgent Care Amherst opens today (June 15th, 2020). No appointment is necessary; walk-ins are welcome. With the re-opening of the clinic comes our commitment to providing safe care: waiting areas have been reconfigured to ensure social distancing; providers wear face masks; and patients are screened and are given face masks upon entry. Read our safe care commitment.
Cooley's latest urgent care expansion is a result of its purchase of the AEIOU Urgent Care that has long shared the University Drive building with other Cooley Dickinson practices, including Radiology & Imaging and Women's Health, as well as the primary care practice Amherst Medical Associates.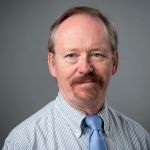 "We have collaborated with the hospital since we opened over 10 years ago and this simply closes the circle," says R.F. Conway, MD, AEIOU's founder and Cooley Dickinson Medical Director of Urgent Care and Occupational Health. "We will have one uniform electronic medical record with lab and x-ray reports available and patients will have access to a robust portal. In addition, our providers are already medical staff members at CDH."
Hours and Services
The

Amherst Urgent Care

is open 8 am–8 pm Monday through Friday, and 9 am to 5 pm on Saturdays and Sundays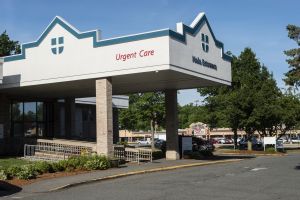 Providers at the clinic treat cuts and minor lacerations including those requiring sutures or suture removal; minor burns; ear and eye infections; urinary tract infections; rashes; strains/sprains and minor fractures. Other services provided include incision and drainage of abscesses; sports and camp physicals, and Occupational Medicine including DOT physicals and drug screening. Providers treat children ages 2 and up.
Urgent Care can often serve as an alternative to the Emergency Department for non-life-threatening injuries and illnesses, and in many cases can reduce both the cost and wait time for treatment of those conditions.
The new Amherst Urgent Care is located at 170 University Drive, at the intersection of Route 9, across from the Big Y Plaza. You can reach the new Cooley Dickinson Amherst Urgent Care at 413-461-3530.