June 23, 2020
AMHERST, EASTHAMPTON and NORTHAMPTON – After receiving dozens of donated meals from local restaurants and businesses since the start of the COVID-19 public health crisis in March, Cooley Dickinson Health Care employees paid forward that generosity by donating hundreds of personal hygiene products to the Amherst Survival Center, the Northampton Survival Center and the Easthampton Community Center.
"It was so important to see first-hand the important work these agencies do for our communities," says Cooley Dickinson Chief Nursing Officer Angela Belmont, RN, who along with Director of Community Health Jeff Harness, delivered donations to the agencies' Executive Directors over the past few weeks.
"Our employees are so grateful for the generosity they have received from the community during the pandemic," added Belmont.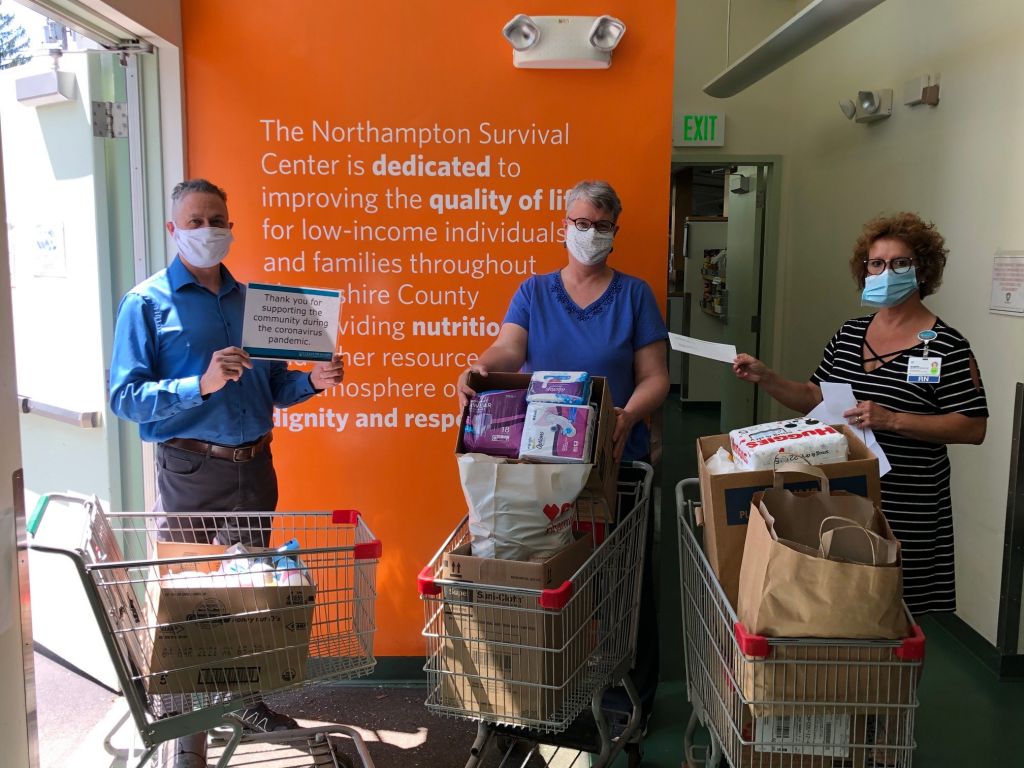 Initially, Cooley Dickinson clinical staff – recipients of the donations of meals and other items such as surgical masks and gloves – wanted to thank the community by hosting a food drive.
But due to the COVID-19 public health crisis, area shelters and food pantries were unable to accept food donations. Instead, shelter staff proposed another idea: donations of personal care/hygiene items.
From late May through early June, Cooley Dickinson employees conducted their own drive, gathering diapers, for babies, toddlers and adults; feminine hygiene articles; baby wipes; shampoo; toothpaste; dental floss; hair brushes and combs; soap; razors; deodorant and other personal care items.
These items are sought-after because "our clients can't use their SNAP (food stamp) funds to purchase taxable items," says Executive Director of the Easthampton Community Center Robin Bialecki.
In a letter thanking Cooley Dickinson staff, Bialecki noted that the donations "make a world of difference to those in need. From the staff and volunteers at the Easthampton Community Center and all of the 5,000 clients we assist in 23 area communities, our most heartfelt thanks!"
In addition to the hundreds of personal care items gathered by hospital staff, each agency received a $2,500 gift of support from Cooley Dickinson Hospital to further their community outreach.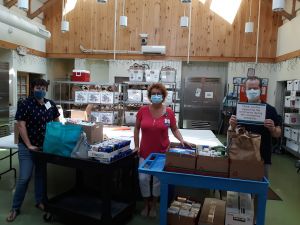 -30-