June 30, 2020
From the Daily Hampshire Gazette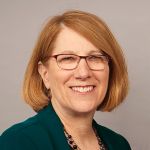 June is Pride month, a time when people throughout our nation come together to celebrate and stand up for the rights of the LGBTQ community.
While the pandemic and the appropriate outrage sparked by the death of George Floyd have dominated the news and our conversations, the need to fight for the rights of LGBTQ people has never been more important.
Many of us are cheering that on Monday, June 15, the Supreme Court banned discrimination in the work place based on sexual orientation or gender identify. While this is an important milestone, just three days earlier, we took a giant step back. On June 12, the Trump administration finalized a rule effectively eliminating federal protections in health care for transgender people. While expressing vehement opposition to the Trump administration's latest attack on human rights, we at Cooley Dickinson Hospital want to make sure all in our community understand the Massachusetts and local environment.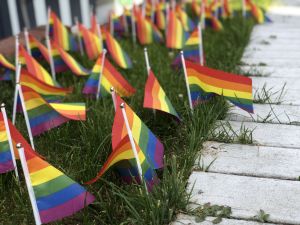 In Massachusetts, state law protects transgender people's rights to access health care and also protects them in housing, employment, education and public accommodations. Cooley Dickinson's Patient Bill of Rights also prohibits discrimination on grounds of gender identity and expression, as well as age, race, national origin, culture, ethnicity, religion, language, sex, sexual orientation, physical or mental disability, socioeconomic status, or payment source. Regardless of the change in the interpretation of the federal law, Cooley Dickinson remains committed to equal rights for transgender people, and for everyone it serves.
In addition, Cooley Dickinson is proud to have multiple providers with expertise in the health care needs of transgender patients. Cooley Dickinson has also provided training for staff to ensure that its values of diversity and equitable care for transgender people are implemented in all the services it provides and that we are continuously improving in this regard.
Cooley Dickinson will continue to serve our entire community and advocate for change to improve the health of everyone, especially those traditionally marginalized as we know is the case with people of color and the LGBTQ community.
Joanne Marqusee
CEO, Cooley Dickinson Hospital