July 9, 2020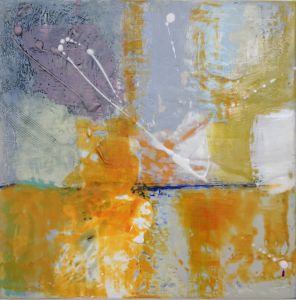 The Cooley Dickinson Art Galleries are back! Curated for years by Cooley Dickinson volunteers and currently managed by volunteer Rhea Banker, the art galleries have provided a welcome dynamic visual presence in two main corridors at the hospital and in the spacious 2nd floor waiting area at 22 Atwood Drive.
The hospital's West Gallery (outside the Breast Center) now features Brattleboro-based artist Jen Wiechers' beautiful encaustic images, which are created with wax and paints. Jen has expressed deep gratitude for the efforts of all of the medical workers at Cooley Dickinson, and is happy to be able to bring some light and color into our staff and patients' daily realities.
In the North Gallery, a real learning experience is unfolding thanks to an installation by the Springfield Photographic Society, which illustrates facts and imagery detailing the history of agriculture in New England.
In the Atwood Gallery, MJ Tash, an accomplished nature photographer from West Springfield, exhibits her work.
To learn more, visit the Cooley Dickinson Art Galleries web page.