October 20, 2020
Community Leaders from Government, Banking, Technology, Health Care and Education Join Cooley Dickinson Health Care Board of Trustees
Cooley Dickinson inducted five new members to its Board of Trustees at the Sept. 28, 2020 annual meeting.
Stephen Kulik, Nancy Lapointe, Marla Michel, Paula Milone-Nuzzo, and Yves Salomon-Fernández join a slate of dedicated community members who build, shape and nurture the organization with their support and leadership.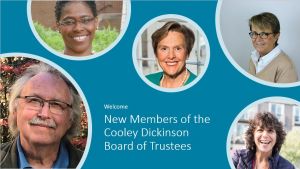 New members will each serve a three-year term. Information about each new member follows. For more information about the Cooley Dickinson Board of Trustees, visit the webpage.
Stephen Kulik represented the First Franklin District in the Massachusetts House of Representatives for 13 terms, from 1993 until his retirement in early 2019.  The district consists of 19 small and rural communities in Hampshire and Franklin counties in western Massachusetts.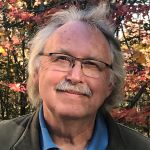 During his time in the legislature, Kulik focused on issues of special concern to rural areas including education, transportation, broadband technology, health and human services, municipal government, and the environment.  He was also instrumental in helping to guide the annual state budget process in the House as the longtime Vice Chair of the Committee on Ways and Means.  He founded the Legislative Rural Caucus, and led many successful initiatives in the areas of agriculture, food security, community development, and rural policy.  Kulik also represented the House on the executive board of the Council of State Governments/Eastern Region.  From 2015-2019 he was president of State Agriculture and Rural Leaders (SARL), a US/Canadian legislative organization representing rural interests in state and provincial governments.
Prior to his legislative service Kulik was a member of the Select board in his hometown of Worthington and was active in many municipal and regional government organizations.  He served in statewide leadership roles as president of both the Massachusetts Select board Association and the Massachusetts Municipal Association.
Since retiring, Kulik remains engaged in issues that he worked on during his legislative career.  He has joined the boards of two nonprofit organizations in western Massachusetts: Community Involved in Sustaining Agriculture (CISA) which promotes agricultural sustainability; and The Double Edge Theater, a rural cultural organization in Ashfield that presents innovative original productions.  He is also a Trustee of The Nature Conservancy in Massachusetts, where he is active in policy and advocacy work on behalf of environmental and climate issues for the state and region.
Kulik and his wife Suzanne Kulik live in Worthington.
Nancy Lapointe has enjoyed a nearly 40-year career in retail banking in Massachusetts. She has been with bankESB in Easthampton for nearly two decades, serving as the Senior Vice President of Retail Administration since 2014 and before that as Vice President of Retail Banking.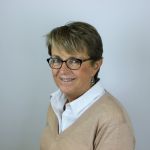 LaPointe received her bachelor's degree from the University of Massachusetts Amherst, an MBA from American International College, and a diploma from the National School of Banking at Fairfield University.
LaPointe is active in her community. She currently serves as the Board President of the Children's Advocacy Center of Hampshire County and as an Auction Committee member for Riverside Industries. She is also a board member of both the Ella Clark Home for Independent Living and the Easthampton High School Athletic Foundation and Hall of Fame Committee.
LaPointe and her wife reside in Haydenville.
Marla Michel is a Senior Business Program Manager for Microsoft's Worldwide Learning organization. Working from her Northampton home, she is responsible for bringing Microsoft cloud technical training and certifications to a global audience.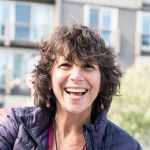 Prior to joining Microsoft in 2016, she worked for the University of Massachusetts at Amherst in a variety of roles including Director of Strategic Programs for the UMass Center for Data Science, Director of Regional Engagement, and Executive Director of Research Liaison and Development.  She also served as the Director of the Scibelli Enterprise Center at the Springfield Technology Park.
Michel was a founding board member and served on the board of Leadership Pioneer Valley for ten years.  She received a Bachelor of Science in Mathematics and Computer Science from the State University of New York at Albany and a Master of Science in Software Engineering from Monmouth University.  She moved to the Pioneer Valley in 1996 from New Jersey where she worked for AT&T Bell Laboratories.
Paula Milone-Nuzzo, PhD, RN, began her role as the sixth president of the MGH Institute of Health Professions in August 2017.  Prior to this current appointment, Milone-Nuzzo spent the previous 14 years in leadership roles at the College of Nursing at The Pennsylvania State University, serving as Dean and Professor since 2008. She is a widely published and nationally recognized nursing leader who has led it to new heights in research activity and academic reputation.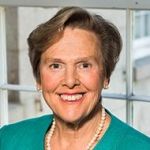 Workforce development and health care careers have been the focus of her scholarly activities. Shortly after her arrival at Penn State in 2003, then-Governor of Pennsylvania Ed Rendell appointed her to the Pennsylvania Center for Health Careers, where she served on the Leadership Council for six years.
In 2015, she was named chair of the advisory board for the Pennsylvania Action Coalition of the Future of Nursing: Campaign for Action – an organization whose goal is transforming the nursing profession to better meet the nation's health needs.
Milone-Nuzzo currently serves on the Massachusetts Healthcare Collaborative, a group of health care leaders charged by Governor Baker to address the healthcare workforce needs in Massachusetts.
Prior to Penn State, Milone-Nuzzo served as Associate Dean for Academic Affairs and Professor of Nursing Management and Policy at Yale University School of Nursing, and before that was on the nursing faculty at Southern Connecticut State University for nine years.
She is a Fellow of the National Association for Home Care and Hospice, and a Fellow of the American Academy of Nursing, for which she currently serves as Treasurer and board member.
During her career, Milone-Nuzzo has been awarded more than $2.2 million in external funding to support her research in home health care, primary care nursing, and care for the elderly. She also has consulted extensively for health care and academic organizations, both nationally and in China and Japan.
Milone-Nuzzo received her Bachelor of Science in Nursing from Boston College, Master of Science in Nursing in Community Health Nursing and Education from the University of Connecticut, and PhD in Higher Education Administration from the University of Connecticut. She also completed an invitational post-doctoral seminar in Gerontological Research at the Hartford Institute at the Rory Meyers College of Nursing at New York University.
Dr. Yves Salomon-Fernández is President of Greenfield Community College. She previously served as President of Cumberland County College in New Jersey and Interim President of MassBay Community College.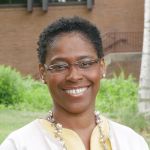 In her career in higher education, Salomon-Fernández has served at large and medium-sized selective private and public universities, as well as open access colleges in urban, suburban, and rural settings in the United States.  She has also been an adjunct professor at the undergraduate, Master's, and doctorate levels.  Internationally, Salomon-Fernández has served with the United Nations in Mexico and as a consultant for the Bermuda Ministry of Education.
Salomon-Fernández is a recognized thought leader, writing and speaking on issues related to reinventing higher education, rural innovation, and women's leadership.  In March 2018, Diverse Issues in Higher Education named Salomon-Fernández one of the Top 25 Women in Higher Education.
Salomon-Fernández has served as a reviewer for the National Science Foundation and Johns Hopkins University Press.  She chairs the American Council of Education's Learner Success Lab Advisory Council and is a member of Job for the Future's Policy Leadership Trust.  A Corporator for Greenfield Cooperative Bank, she is also a member of the Federal Reserve Bank of Boston's Community Development Council.  She advocates for a greater role of the liberal arts as a Board Member at Mass Humanities. Dr. Salomon-Fernandez also has a keen interest in the effect of the opioid epidemic on rural communities.
Salomon-Fernández immigrated with her family from Haiti and is a graduate of Boston Latin School. She received her undergraduate degree from the University of Massachusetts Boston and holds a certificate from the University of Oxford.  Her Master's degree is from the London School of Economics and her Ph.D. from Boston College.  In addition to Haitian Creole, Dr. Salomon-Fernandez is fluent in French and Spanish.
In other board business, Cooley Dickinson outgoing Board Chair Ken Bordewieck thanked board members whose terms have ended; those community members include
Monica Curhan
Jeffery Ecker, MD
Charles P. Staelin
Ellen Story
Geoffrey Zucker, MD
-30-