October 8, 2020
Mass General Cancer Center at Cooley Dickinson Hospital's New Medical Director of Medical Oncology is "privileged to be part of her patients' lives"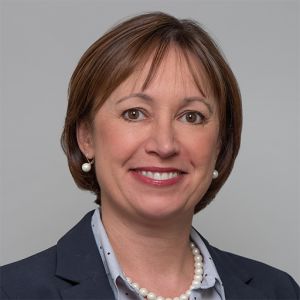 Medical Oncologist Alys Malcolm, MD, has joined the Mass General Cancer Center at Cooley Dickinson Hospital as Medical Director of Medical Oncology.
"I have a strong interest in treating cancers of the lung, breast, GI tract, prostate and urinary system," says Malcolm, a board-certified medical oncologist who has been treating people diagnosed with cancer for more than 30 years.
Of her time working as a medical oncologist, Malcolm says she is devoted to the "humbling field of hematology and oncology;" hematology is the treatment of cancers of the blood. Adds Malcolm, "my passion is caring for the whole person while empowering them with education about their illness as well as offering support and balance with palliative and integrative health options.
"I am privileged to be part of my patients and their families' lives," notes Malcolm. "And I am honored to serve them."
In her free time, Malcolm enjoys learning about other cultures, and prior to the pandemic spent time traveling. She adds, "I have a thorough appreciation of nature and science, birds and bird watching."
Training and Education
Malcolm comes to Cooley Dickinson from St. Francis Regional Medical Center in Minneapolis, MN, where she was medical director of medical oncology.
She earned her medical degree from the University of Istanbul in Istanbul, Turkey and has completed residency programs in General Surgery (University of Istanbul); Family Practice, (Haseki Hospital & Medical Center); and Internal Medicine (Mercy Hospital & Medical Center, Chicago, IL). She completed a hematology and oncology fellowship at the Medical College of Wisconsin, Milwaukee, WI.
Malcolm earned board certification in Internal Medicine and Medical Oncology.
Learn about the Mass General Cancer Center at Cooley Dickinson Hospital.