April 30, 2021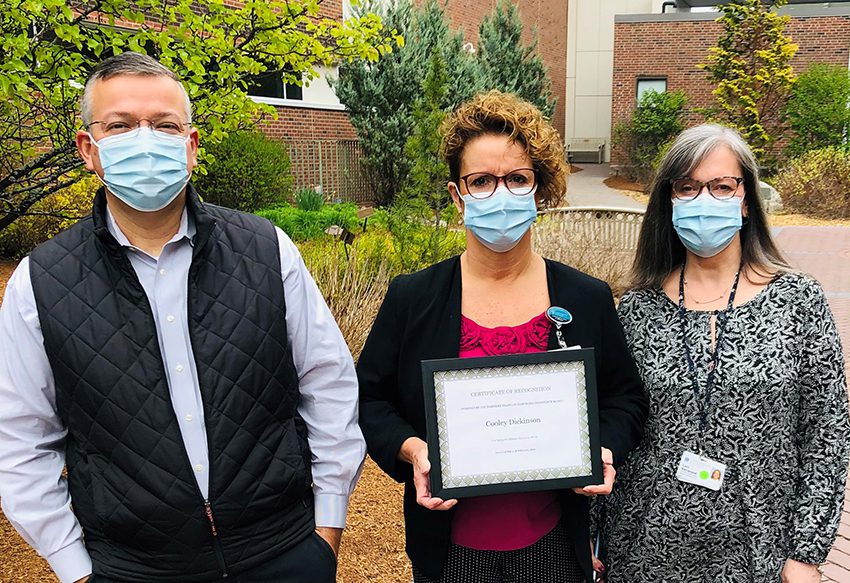 Cooley Dickinson Health Care was recently honored by the MassHire Franklin Hampshire Workforce Board with their Workforce Development Leader award in the Healthcare Heroes at Work category.
In an email to Cooley Dickinson VP Operations Tony Scibelli, the agency cited the difficulty and uncertainties of the past year, noting that Cooley Dickinson was among the organizations throughout Franklin and Hampshire counties and the North Quabbin area that stood out for support of its employees as well as its investment in workers.
"On behalf of the entire team at Cooley Dickinson Health Care, we are honored to receive this recognition from the Workforce Board," says Tony. "The pandemic just reinforced how dedicated our staff is to caring for our community, and we appreciate knowing what we do matters to others."
The award is given to a local organization or company that provided support throughout the pandemic with an eye toward the health and safety of its employees and the public; continued operations through innovation; offered training, advancing and promoting people from within the company; and was visible and active in the community.