August 11, 2021
Act
F.A.S.T.

to Prevent a Stroke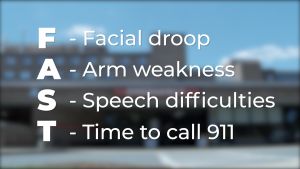 Strokes are very common. In the United States, someone has a stroke every 40 seconds; many of those strokes result in permanent disability. Strokes can be deadly, too. Every four minutes, someone in the United States dies of a stroke.
Cooley Dickinson Hospital has earned designation as a Primary Stroke Center from the Massachusetts Department of Public Health.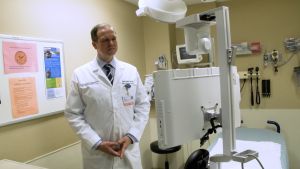 "Every day, we diagnose and treat people with stroke. We take pride in our ability to provide safe, calm, expedient and expert care," says Emergency Department physician and Chief of Emergency Medicine Robert Redwood, MD, MPH. "In the Emergency Department, we like to say that time is brain. The longer you wait to treat a stroke, the more damage is done. As time progresses, so does the stroke," explains Redwood. "And irreversible damage is done."
Getting to an Emergency Department is critical.
Those clogged arteries can be cleaned out by medications or procedures; that is… if you seek medical attention in time.
If you suspect someone is having a stroke,