August 26, 2021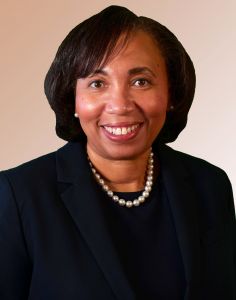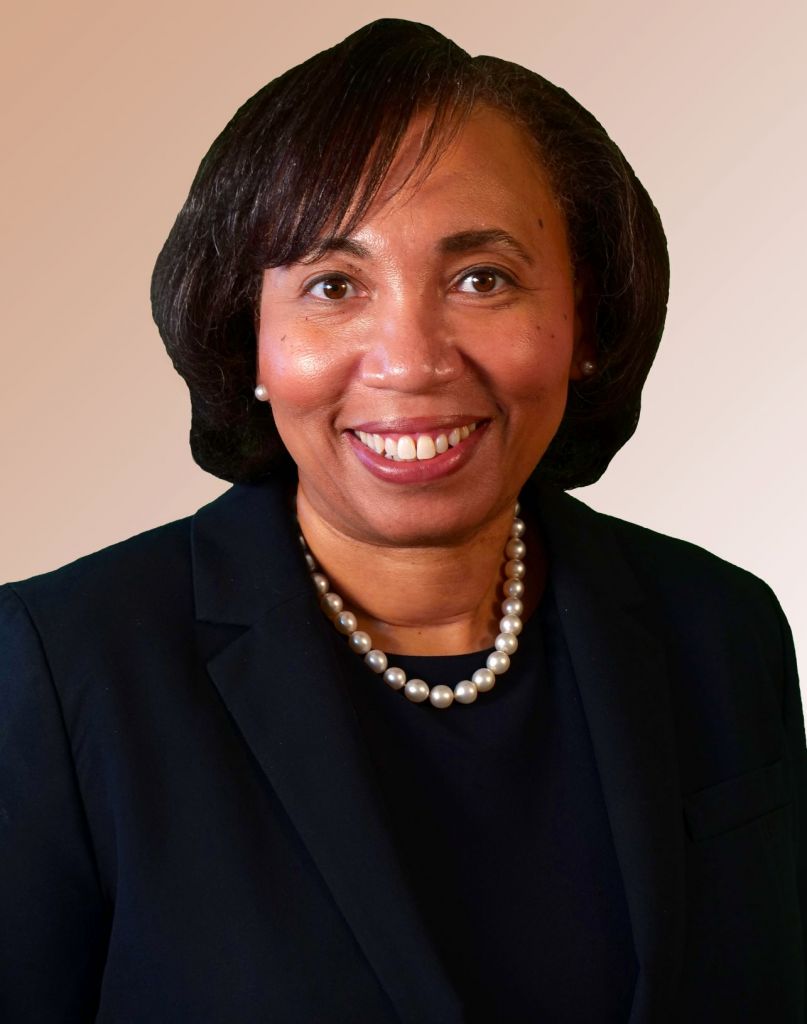 FOR IMMEDIATE RELEASE: Aug. 26, 2021
NORTHAMPTON, Mass. – Lynnette M. Watkins, MD, MBA, an ophthalmologist and widely respected health care administrator and leader, has been named president and chief executive officer at Cooley Dickinson Health Care. Currently the group chief medical officer for the Baptist Health System/Tenet Healthcare -Texas Group, she will begin her new role at Cooley Dickinson Sept. 27.
Following a national search, Watkins was selected to lead the Northampton hospital based on her extensive health care leadership experience and her many accomplishments in performance improvement, quality, safety, provider relations and financial management.
Since joining Baptist Health System/Tenet Healthcare in 2017, she has been a member of the team that has provided executive oversight for the multi-hospital system that stretches across the state, with more than 3,600 beds and $3.45 billion in patient revenue. She also has significant leadership experience in community hospital settings.
In addition, Watkins has ties to Massachusetts and the Mass General Brigham system, having completed her residency at Massachusetts Eye and Ear, where she began her clinical career in ophthalmology and oculoplastic surgery and served on the faculty of Harvard Medical School.
"Dr. Watkins brings to us a breadth of skills, leadership experience, perspective and vision that will help Cooley Dickinson continue to thrive as a destination of choice for health care in the Pioneer Valley," said Fraser Beede, chair of the Cooley Dickinson Health Care Board of Trustees.
"She not only has been an extraordinary leader within the organizations she has served but also has been a trusted voice and active participant in the communities where she has worked. Dr. Watkins will be instrumental in guiding our future strategic direction as a strong and vibrant organization and key contributor to the success of Mass General Brigham."
Before joining the Baptist Health System, Watkins held the position of chief medical officer/chief operating officer at Paris Regional Medical Center in Paris, Texas. She has also served as chief medical officer in Tenet's Abrazo Community Health Network in Arizona. Her career as a health care executive began in Mishawaka, Indiana, where she was vice president and chief medical officer for the Saint Joseph Health System/Trinity Health.
"It is truly an honor and privilege to have been chosen to serve the patients and community of the Pioneer Valley," said Watkins. "Cooley Dickinson Health Care is a unique and valuable institution that has a proven track record of excellence in care close to home. As part of Mass General Brigham, Cooley Dickinson can leverage the strengths of this top academic medical system to continue its tradition of excellence and expand the level and complexity of services it offers to the community."
Watkins earned her undergraduate and her medical degrees at the University of Missouri-Kansas City and completed her internship in internal medicine at Truman Medical Center in Kansas City before coming to Boston in 1995 as a resident in ophthalmology at Mass Eye and Ear. After residency, she completed a fellowship in oculoplastic surgery at the University of Iowa, then returned to Mass Eye and Ear, where from 1999 to 2004 she directed the Emergency Ophthalmology Service/Walk-in Clinic and was an attending physician in the Ophthalmic Plastic Surgery Service.
Active in the community, Watkins has been a board member of the San Antonio Chapter of the American Heart Association and has been involved as a mentor in the AHA's STEM program. She served as a participant in the San Antonio Mayor's Business Roundtable. Her awards and honors include Dean's Community Service Award, Harvard Medical School; Alpha Omega Alpha Honor Society (Medicine); Beta Sigma Gamma Honor Society (Business); Female Healthcare Executive of the Year-Bexar County (Texas) Medical Society Women in Medicine; Notable African American San Antonians; Becker's Hospital Review of African American Leaders in Healthcare; and San Antonio Business Journal C-Suite Awardee.
Watkins and her husband, Ed Sackett, a Presbyterian minister and photojournalist, are the parents of three adult daughters. A second-generation ophthalmologist, Watkins' father Garey L.C. Watkins, MD, is one of the first African American practicing ophthalmologists in St. Louis.
About Cooley Dickinson Health Care
Founded in 1885, Cooley Dickinson Health Care is a 140-bed health care resource serving patients and families in Massachusetts' Pioneer Valley. Each year the hospital provides high-quality health care services to more than 80,000 patients at the main hospital campus and in more than 20 locations in the area. A major employer in the region, Cooley Dickinson employs a staff of more than 2,000. In 2013, Cooley Dickinson became part of Massachusetts General Hospital and as such, is an affiliate of the Mass General Brigham system (formerly Partners HealthCare).
This affiliation brings to Cooley Dickinson patients and staff the resources and special expertise of leading academic medical facilities, including an integrated electronic health record, and such programs as the Mass General Cancer Center at Cooley Dickinson Hospital, telehealth, organ transplant evaluation and maternal-fetal medicine. Learn more about Cooley Dickinson Health Care.
-30-