September 27, 2021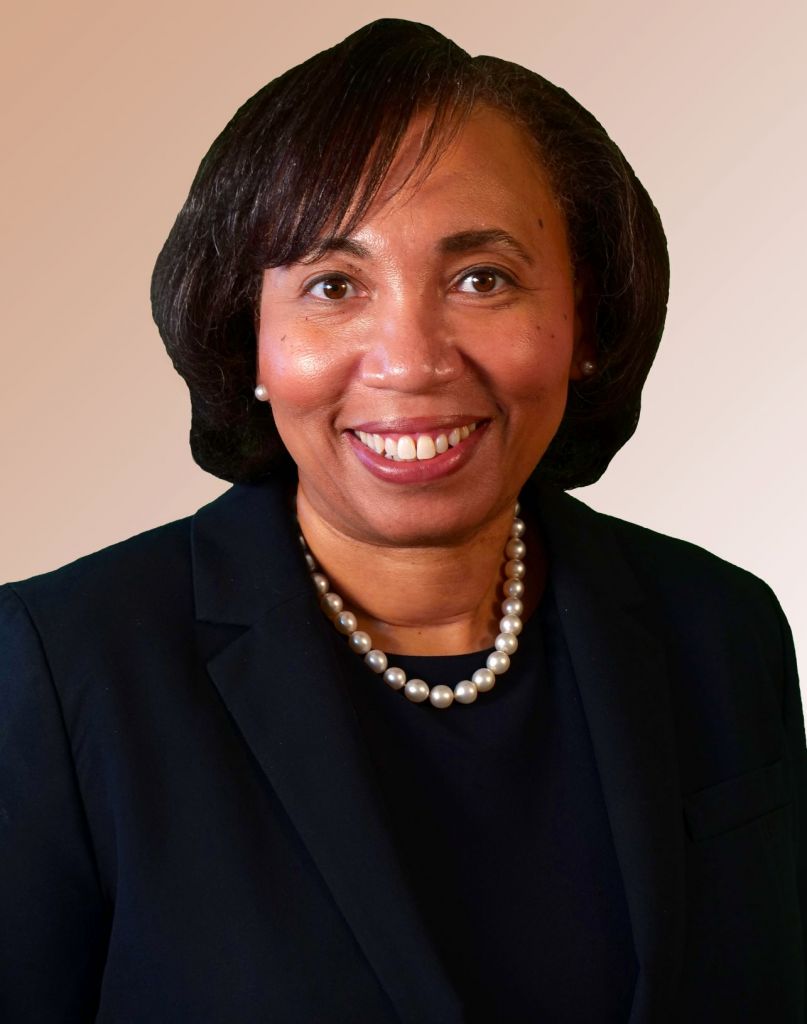 We would like to welcome Lynnette M. Watkins, MD, MBA, on her first day serving as Cooley Dickinson Health Care's President and Chief Executive Officer.
Dr. Watkins, an ophthalmologist and widely respected health care administrator and leader, comes to us as the former group chief medical officer for the Baptist Health System/Tenet Healthcare -Texas Group, a position that she served in for the last four years. She also has ties to Massachusetts and the Mass General Brigham system, having completed her residency at Massachusetts Eye and Ear, where she began her clinical career in ophthalmology and oculoplastic surgery and served on the faculty of Harvard Medical School. [Read Dr. Watkins full bio here].
"Putting patients first is the driving force that will make us great," she wrote in a morning message to Cooley Dickinson providers and staff. "Putting patients first orients us to what is right and is our essential purpose. Putting patients first means organizing ourselves and our systems in alignment around the goals of patient care and creating, coordinating, and integrating programs so that patients have a great experience every time they enter our facilities or interact with us virtually. Putting patients at the center of our work includes measuring our performance and continuously working together to improve."
"Patients entrust us with all aspects of their healthcare," her message continues, "whether it is a focus on wellness, healing or end of life transition. Our role in all of these aspects of care is profound. Our patients and community deserve for each of us – all positions, all shifts, all locations and settings – to bring our talents, skills, and best efforts each day. I am looking forward to learning ways I can best support you in achieving that."
In an earlier interview, Dr. Watkins expressed how privileged and honored she felt to be coming to the Pioneer Valley and to serve at the helm of a truly venerable organization like Cooley Dickinson:
"[It's] a unique and valuable institution that has a proven track record of excellence in care close to home. As part of Mass General Brigham, Cooley Dickinson can leverage the strengths of this top academic medical system to continue its tradition of excellence and expand the level and complexity of services it offers to the community."
Her enthusiasm for the mission has been met with equal excitement and confidence from the Cooley Dickinson Board of Trustees.
"Dr. Watkins brings to us a breadth of skills, leadership experience, perspective and vision that will help Cooley Dickinson continue to thrive as a destination of choice for health care in the Pioneer Valley," said Board Chair Fraser Beede. "She not only has been an extraordinary leader within the organizations she has served but also has been a trusted voice and active participant in the communities where she has worked. Dr. Watkins will be instrumental in guiding our future strategic direction as a strong and vibrant organization and key contributor to the success of Mass General Brigham."
Please help us welcome Dr. Watkins to Cooley Dickinson, and to the larger community that we serve.