October 26, 2021
Longtime Cooley Dickinson Surgeon Celebrated by the Many Colleagues Who Have Worked by his Side.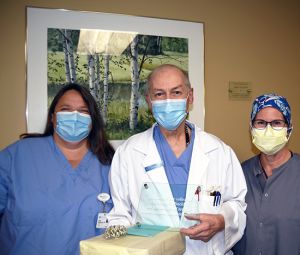 After nearly 40 years of surgical practice and dedication to Cooley Dickinson Hospital, Dr. Alvah Hinckley has transitioned to Emeritus status. Dr. Hinckley joined the practice of Associates in Surgery, Inc., in July 1982, and in July of 2018, after 35 years at his own practice, he joined Cooley Dickinson Medical Group General Surgical Care, alongside Drs. Holly Michaelson, Michelle Helms, and Casey Fowler ACNP. In his role as a surgeon, Dr. Hinckley has performed and assisted in well over 8000 procedures that included the specialties of Vascular, Thoracic and General surgeries. He also was very active on many committees during his career.
"In 25 years at CDH I have known Dr. Hinckley and run into him at all hours of the day and night walking through the hall, often appearing where needed with his ever-calming presence," says APRN and Northampton native Casey Fowler. "What I always found remarkable about Dr. Hinckley was that even when I started in phlebotomy he knew my name as well as those of all the other ancillary staff. His unassuming air made you feel a part of the team and he will be greatly missed.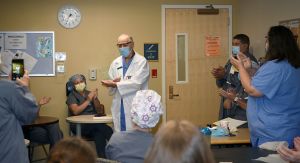 "I was thrilled to work closely with him in his last couple of years of practice within the medical group," Casey continues. "From day one, when he fixed the paper towel dispensers, he let everyone know he was available and willing to help out, immediately integrating himself into a whole new team. Kudos Dr. Hinckley, you are one of a kind and I thank you for all the wisdom!"
"It has been a true honor to work with Dr. Hinckley," says fellow surgeon Dr. Michelle Helms, who joined the Cooley Dickinson Surgical Care a couple of years before him but remains in awe of his many years of experience in the field and longtime dedication to the local community. "He is compassionate, kind, and devoted, always willing to lend a hand. We are so grateful for the decades of service he has given to his patients, colleagues, and community. I like to say 'I want to be Dr. Hinckley when I grow up.'"
Everyone who has worked in the O.R. for any amount of time knows the feeling of relief when Dr. Hinckley arrives to help in a critical situation. "He has directly saved the lives of numerous patients when the chips were down," says Dr. Brian Johnson.
"I've worked in the operating room with Dr. Hinckley for over 30 years," says Lynn Kimel, RN. Whether it was 2 PM or 2 AM, his compassion and dedication to his patients never wavered. He was always willing to help out and was there for us. He will be truly missed."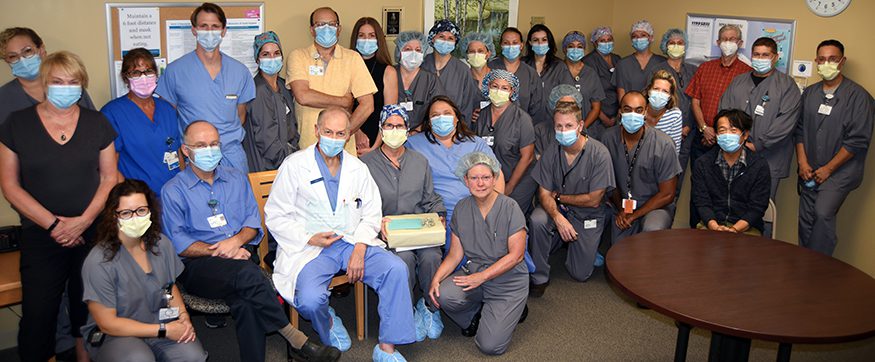 Dr. Hinckley's colleagues did not let him "hang up his forceps" without a send-off, honoring him with a gathering that drew familiar faces from throughout his career. At the celebration, he was presented with a plaque naming an operating room in his honor. This gift of recognition was made possible by the generosity of those who knew and worked with Dr. Hinckley. Notes Lynn Kimel, RN "We were able to dedicate Operating Room 4 in his honor, presenting him with a plaque that recognized his decades of dedication to the hospital." If you would like to make a gift in honor of Dr. Hinckley, please visit www.cooleydickinson.com/givenow and note the gift "In Honor of Dr. Alvah Hinckley," in the Tribute section.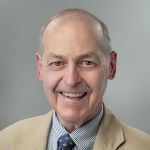 "As to my future plans," says the honoree, "I remain flexible."