February 8, 2022
A new partnership between Cooley Dickinson Hospital, a member of Mass General Brigham and The Food Bank of Western Massachusetts, will benefit patients who experience food insecurity. The Food Bank will receive $500,000 from Mass General Brigham over four years to launch the partnership, which is expected to start this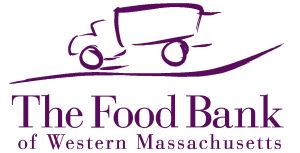 spring.
Improving Access to Food
The U.S. Department of Agriculture defines food insecurity as a lack of consistent access to enough food for an active, healthy life. Patients screened for food insecurity, as well as other social determinants of health including housing and transportation, will be referred to the new program, if inadequate access to food surfaces as a need.
"We put patients at the center of all that we do by providing exceptional and compassionate care, and food security is an important component of ensuring good health," said Cooley Dickinson President and CEO Lynnette Watkins, MD, MBA. " This funding is part of Mass General Brigham's $50 million investment in a new, comprehensive community grant strategy to improve the health of patients and communities."
The Food Bank Executive Director Andrew Morehouse is excited about the partnership. "We know we can ensure patients have access to healthier food to lead healthier lives. We also know we can support members of our community to become more economically stable and food secure."
Serving More Patients
Since 2018, The Food Bank has collaborated with local health care providers to address food insecurity through The Food Bank's Food Insecurity Screening and Referral Initiative (FISRI).
With the funding from Mass General Brigham, The Food Bank will be able to expand the screening and referral program to more patients who are food insecure and hire a dedicated food assistance referral coordinator.
The coordinator will provide FISRI services to patients referred by Cooley Dickinson who do not qualify for Flexible Services. (To be eligible for Flexible Services, a patient must be enrolled in one of MassHealth's Accountable Care Organizations (ACOs). Flexible Services support the broader MassHealth goal of addressing the health-related social needs of its members as part of the ACO program, according to mass.gov.) FISRI is a safety net for community members who do not quality for Flexible Services but who are food insecure.
Morehouse says the coordinator will be able to serve 200 patients annually for a total of 800 participants over the four-year partnership. "Ultimately, we know this service will benefit entire households, including at least two times more people or a total of 2,400 individuals."
"Many of our patients, including 37% in our MassHealth program, report experiencing food insecurity," said Elsie Taveras, MD, MPH, Chief Community Health Equity Officer for Mass General Brigham.
"Throughout the pandemic we have worked with organizations across the Commonwealth to make the greatest impact we could for the communities we serve. By significantly increasing our food security efforts we can continue to help address the challenges and barriers that many people in the communities we serve are facing. Expanding our reach into western Mass through the services provided by The Food Bank directly connects to our mission."
Food Insecurity in Western Mass
Food insecurity exists in all four counties of western Massachusetts, according to the Mapping the Meal Gap in Western Mass report. Consider these facts:
• Children are more likely to be food insecure, with the child food insecurity rate at 14.2% compared to 9.8% of the total population for the four counties of western Massachusetts.
• Food insecurity ranges from a low of 8.8% of the population in Franklin County up to 10% in Hampden County.
• The analysis also finds that 33% of residents of western Massachusetts who are food insecure are likely ineligible for federal nutrition assistance under current program requirements. This means that many households must rely even more on charitable food assistance such as from The Food Bank.
About the Mass General Brigham Community Grants
Mass General Brigham recently announced a $50 million investment in a comprehensive community grant strategy to improve the health of the patients and the communities we serve. In partnership with 20 organizations, we are targeting initiatives to improve mental healthcare capacity and workforce development, chronic disease management, and nutrition security and equity. The community grants build upon Mass General Brigham's existing $175M annual community health investment program.
About Cooley Dickinson Health Care
Cooley Dickinson Health Care, a member of Mass General Brigham, is an acute care health care system that offers community-based health care services: 24-hour emergency care; services including medical/surgical; orthopedic; obstetric/gynecologic; psychiatric; rehab, lab, and imaging/radiology; and the Mass General Cancer Center at Cooley Dickinson. The VNA & Hospice provides home health and hospice nursing and rehab visits. The Cooley Dickinson Medical Group offers an extensive network of primary and specialty care providers throughout Hampshire and southern Franklin counties. Learn more at cooleydickinson.org
-30-