February 17, 2022
Cooley Dickinson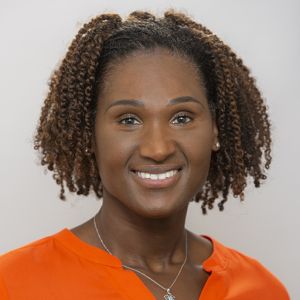 welcomes Ursula McMillian, MD to Cooley Dickinson Medical Group General Surgical Care, 15 Atwood Drive, in Northampton.
McMillian joins the practice's current roster of surgeons that includes Michelle Helms, MD, FACOS, and Cooley Dickinson's Chief of Surgery Holly Michaelson, MD, FACOS, and Acute Care Nurse Practitioner Casey Fowler, MS, RN, ACNP-BC.
McMillan's arrival brings new surgical services to Cooley Dickinson helps to offset the recent departure of longtime general surgeon Alvah Hinckley, MD, who retired in 2021.
McMillian is a graduate of the University of Connecticut School of Medicine in Storrs, Conn., where she also earned her bachelor's degree in Physiology and Neurobiology. Her General Surgical Internship was completed at the University of Massachusetts in Worcester, Mass., and she completed residency at Yale New Haven Hospital of Saint Raphael in New Haven, Conn.
She earned a Minimally Invasive & Bariatric Surgical Fellowship at Danbury Hospital in Danbury, Conn., and is a Credentialed Robotic Surgeon (DaVinci) after completing a program at Mercy Medical Center in Springfield, Mass., where she worked as a surgeon from 2013-2018. McMillian comes to Cooley Dickinson most directly from Holyoke Medical Center.
McMillian welcomes new patients at CDMG General Surgical Care. For more information, visit her profile, or call 413-584-4637.
-30-