February 8, 2022
You Make a Difference Team Award: February 2022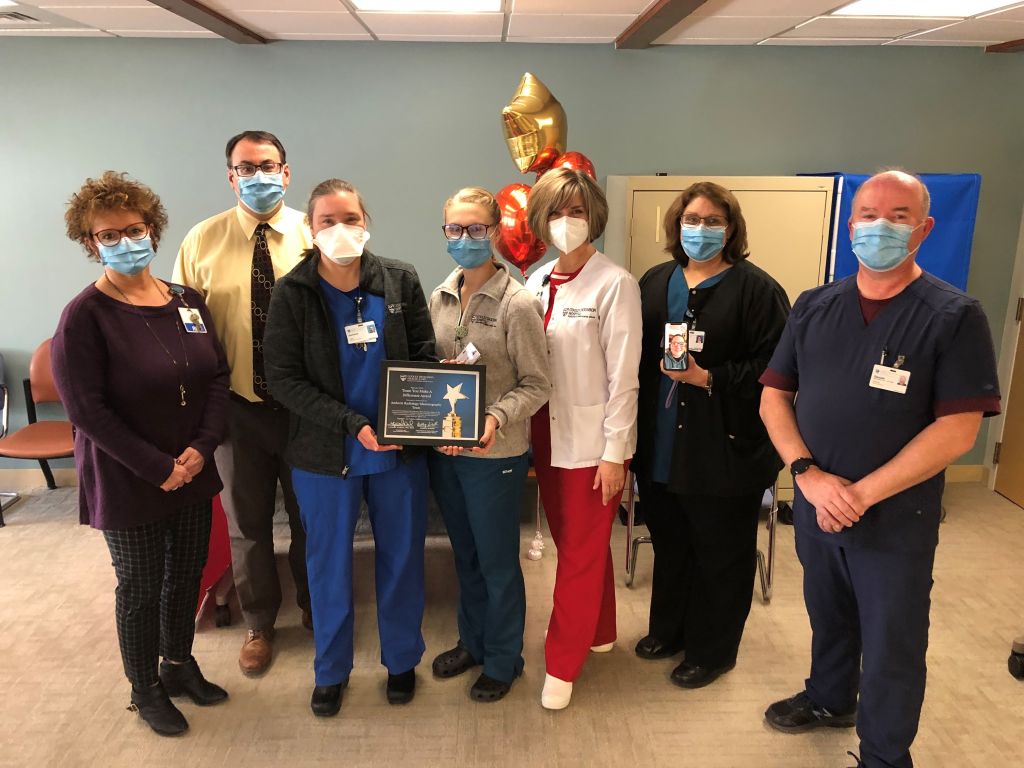 Amherst Radiology/Mammography Tech Team
Congratulations to the Amherst Radiology/Mammography Tech Team on being chosen as the recipient of the February You Make a Difference Team Award!
The Amherst Radiology/Mammography Tech Team have faced many challenges in the past year, from increased volume from the orthopedic clinic to new protocols and extra cleaning. Regardless of the challenges this team faced they continued to support each other daily by saying, "We got this!", said Team Lead, Robin Nally. Adding "I'm so proud of my team for making any changes seamless for our patients", "we're a multimodality department, but they still make that transition seamless as they go between modalities all day!"
The Amherst Radiology/Mammography Tech Team receive numerous Staff Appreciation Cards and NRC patient comments that highlight their hard work and dedication to their patients. Here are just a few that they have recently received:
"The person who performed my mammogram was excellent. Very kind and friendly and explained everything clearly. I wasn't nervous, but if I had been, she would have made me feel better."
"Wow, everyone was terrific. The care and attention shown to me at every step of the way was truly appreciated. Thank you!"
"The technician was great, friendly, smart, and knowledgeable. Hope I don't need any more X-rays, but if I do, I'm going to Cooley in Amherst."
Thank you, Amherst Radiology/Mammography Tech Team, for your commitment to our organizational mission of providing our patients and community with exceptional, compassionate, and personalized care.
You are all making a difference! 
Team Members:
Amy Biela
Corinne Gobeille
Elizabeth Jackman
Mary Morin
Robin Nally (Team Lead)
Samantha O'Connor
Jolene St. Onge