June 16, 2022
You Make a Difference Award: June 2022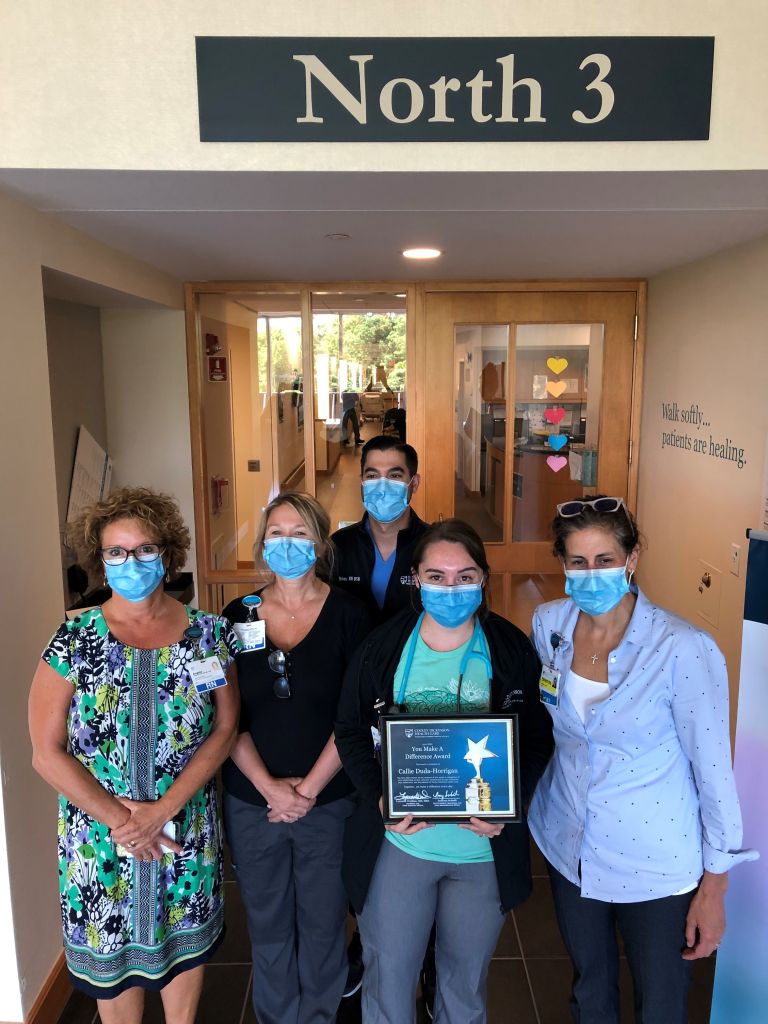 Callie Duda-Horrigan
Congratulations to Callie Duda-Horrigan, RN on North 3, on being honored as the June recipient of the You Make a Difference Award!
The You Make a Difference Award is recognition for team members who are making a difference for patients & families, for their coworkers, and in their community every day. We recognize Callie for being a role model that her team members look up to, and for living our organizational values every day.
Brian Toia, Clinical Nurse Manager nominated Callie and had this to say about her; "First and foremost, Callie is an excellent nurse and provides the highest level of care to her patients. She is also a charge nurse, precepts new hires while they are on orientation and was instrumental as a mentor to a novice nurse during the Mentorship pilot program on N3."
Callie exceeds the expectations of her managers and her positive attitude, sense of humor and ability to boost morale are just a few of her defining characteristics. Callie is known to decorate the unit for the holiday season and coordinate fun outfits with the other staff members. Brian added, "her actions have helped make the past few months of the pandemic more tolerable, not only for the staff, but also for the patients under her care."
Want to personally congratulate Callie?
Send a Kudos for Coworkers and thank Callie for her amazing work!
Learn more about previous You Make a Difference Award honorees – click here to read their inspiring stories.