June 8, 2022
You Make a Difference Award: May 2022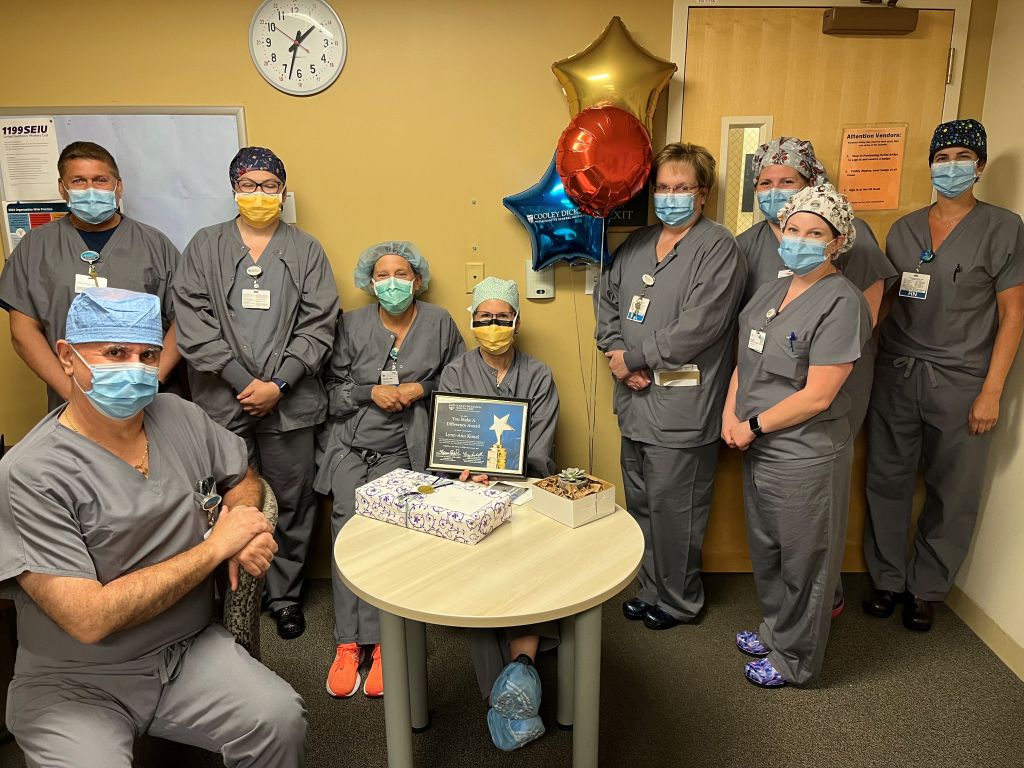 Lynn-Ann Kimel
Congratulations to Lynn-Ann Kimel, RN in the Operating Room, on being honored as the May recipient of the You Make a Difference Award!
The You Make a Difference Award is recognition for team members who are making a difference for patients & families, for their coworkers, and in their community every day. We recognize Irving for being a role model that his team members look up to, and for living our organizational values every day.
Jodi Gordon, RN in Digital Clinical Informatics, nominated Lynn and had this to say; "Lynn is an intra op RN but does far more than is expected of someone in that position. She is extremely dedicated to all staff connected to the Operating Room Department. She is a wealth of information and is always a pleasure to work with." Lynn is a key liaison between the CBA team at CDH and the operating room. She regularly requests additions/updates to operating room procedures, equipment, instruments, supplies, implants, and medications. These requests have greatly improved the efficiency and accuracy of documentation, case preparation and charging.
Lynn is always willing to track down an answer to a question as well as providing pertinent information needed to improve things for her department.  She is a gem and truly makes a difference!
Want to personally congratulate Lynn-Ann?
Send a Kudos for Coworkers and thank Lynn-Ann for her amazing work!
Learn more about previous You Make a Difference Award honorees – click here to read their inspiring stories.