July 29, 2022
You Make a Difference Award: July 2022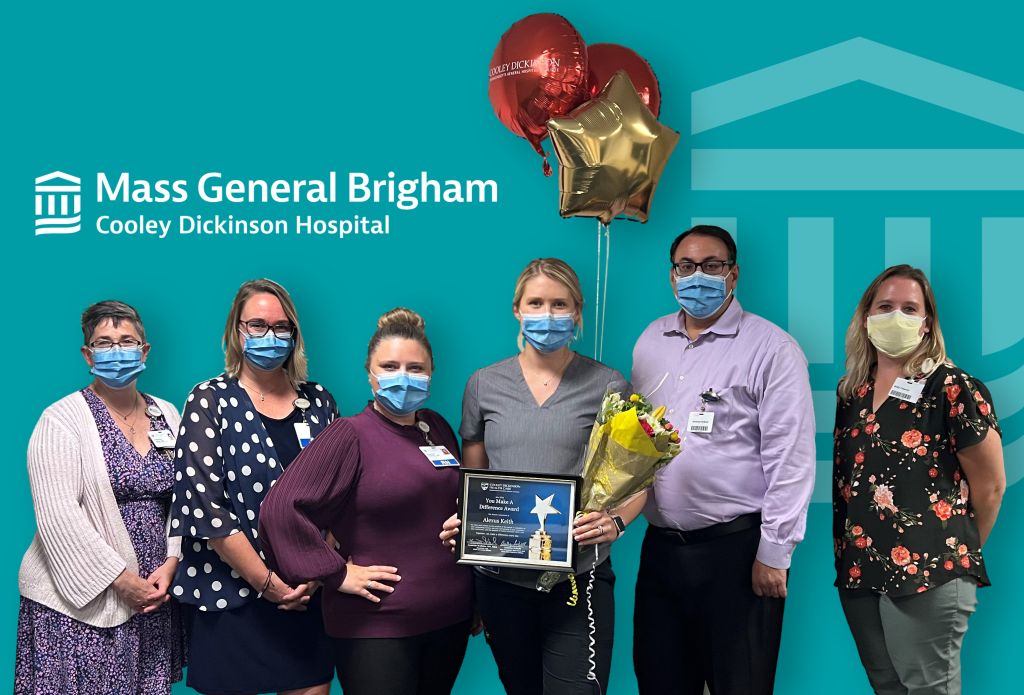 Alexus Keith
Congratulations to Alexus Keith, VNAH Homecare Case Manager, on being honored as the July recipient of the You Make a Difference Award! We recognize Alexus for being a role model that her team members look up to, and for living our organizational values every day.
Alexus started at Cooley Dickinson in February of 2021, in the heart of the pandemic. She came on board with an orientation that was built before healthcare was turned upside down. Alexus was patient, understanding and went with the flow without even a hint of negativity. Despite being new to the home healthcare setting, she transitioned effortlessly and seems to have truly found her calling. While building onto her clinical experiences and case management skills, Alexus also enhanced our progressing culture of a more united team supporting one another.
Marissa Maheu, VNAH Clinical Manger, nominated Alexus for this award and shared these comments; "As a manager, I couldn't ask for a better member on our team. Alexus works seamlessly with her peers. She has taken the extra time for each of her high and complex caseloads with patience and compassion to ensure they get the best possible care- all while maintaining great communication with all involved. Alexus epitomizes the Cooley Dickinson values and is an asset to our team!"
Alexus is described as extremely self-driven and is always looking for ways to learn or improve and often seeks out opportunities to build on her nursing skills. She is motivated, attentive, and reliable which are all characteristics that are essential to building a quality healthcare team.
Want to personally congratulate Alexus?
Send a Kudos for Coworkers and thank Alexus for her amazing work!
Learn more about previous You Make a Difference Award honorees – click here to read their inspiring stories.