August 18, 2022
You Make a Difference Award: July 2022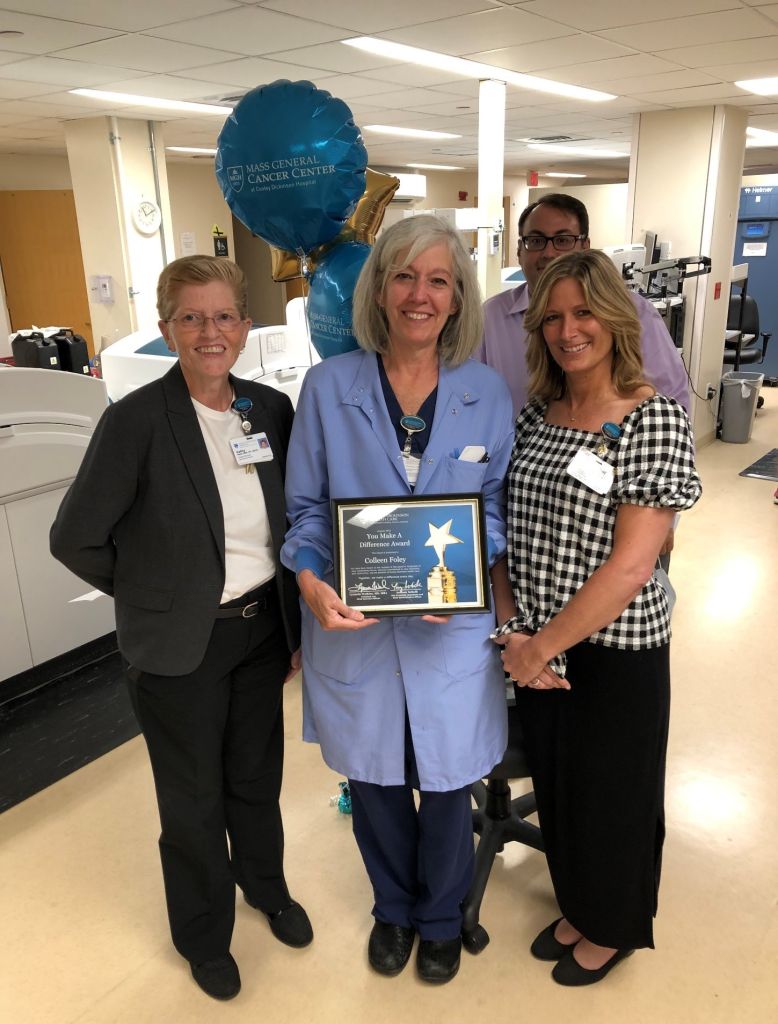 Colleen Foley

Congratulations to Colleen Foley, Medical Technologist in the Lab, on being honored as the August recipient of the You Make a Difference Award!
The You Make a Difference Award is recognition for team members who are making a difference for patients & families, for their coworkers, and in their community every day. We recognize Colleen for being a role model that her team members look up to, and for living our organizational values every day.
While processing COVID specimens to be sent to our reference labs for testing, Colleen discovered that an entire day's worth of samples collected on pre-procedure patients had not yet been logged into the receiving reference lab, yet they had been picked up and transported by the courier. Colleen began investigating and also reached out to her manager to alert of the potential issue. After several hours of investigation, the samples were located at the reference lab and were processed, which prevented a delay in being able to perform the impacted patients' procedures. Colleen's discovery of the issue brought forward an opportunity to strengthen the process in our laboratory for tighter checks and balances being placed to identify this type of issue sooner. Colleen's attention to detail and persistence in locating the samples prevented any delay in procedures for these patients and helped to assure this type of delay would not happen to future patients.
Want to personally congratulate Colleen?
Send a Kudos for Coworkers and thank Colleen for her amazing work!
Learn more about previous You Make a Difference Award honorees – click here to read their inspiring stories.