October 20, 2022
Cooley Dickinson Hospital announces a new surgical weight loss program that can help those whose health and quality of life are being impacted by obesity. Designed for people who have tried other weight loss methods, the program combines surgery with lifestyle changes that must be made prior to surgery.
"Proper weight management combined with weight loss surgery has been the only intervention shown to produce long term weight loss success," Bariatric surgeon Ursula McMillian, MD, says. McMillian is the medical director of Cooley Dickinson's new Bariatric Surgery and Weight Management program, part of Cooley Dickinson Medical Group General Surgical Care, located at 15 Atwood Drive, Northampton.
"The surgery will help with the amount of food the patient eats, but the patient must make healthy food choices and exercise on a regular basis," McMillian adds.
"I tell patients that weight loss surgery is a tool and not a quick fix or a magic pill. I also explain to patients that we will accompany them on their weight loss journey, providing the education and accountability they need to be successful."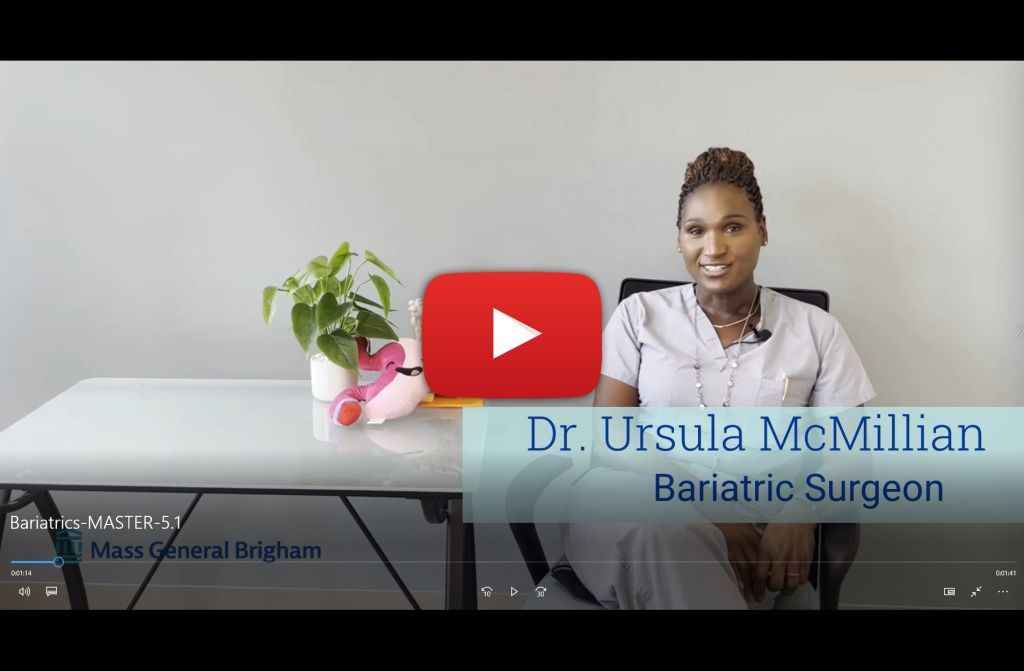 "My Own Personal History"
McMillian knows what her patients are going through. "I am very familiar with weight loss surgery and obesity, as I have my own personal history with both," McMillian explains.
Diagnosed with high blood pressure and diabetes in her 20s, McMillian underwent weight loss surgery more than a decade ago. She has lost more than 110 pounds and has successfully maintained a healthy weight, thanks to lifestyle modifications including changes to her diet and implementing a weekly exercise routine. Watch Dr. McMillian's story here.
Stigma and Weight Loss
Having performed hundreds of weight loss procedures throughout her career as a surgeon, McMillian is all too familiar with the stigma associated with losing weight. "Family members or friends may say, 'just don't eat as much' or 'just put your fork down.'"
It is not that easy.
For many patients, surgical weight loss is a last resort. "For people who have tried to lose weight and who have tried significant calorie restriction, they have only gained weight." Adds McMillian, "it could be a genetic program or a problem with hormones."
Surgical Procedures Offered
McMillian performs two types of bariatric surgeries at Cooley Dickinson Hospital. Most common is the vertical sleeve gastrectomy (gastric sleeve.) This procedure restricts the amount of food that can be eaten by creating a smaller stomach pouch, known as a sleeve; the surgery also decreases the secretion of ghrelin, a hunger hormone. The other surgical procedure is gastric bypass, which restricts the amount of food that can be eaten and decreases absorption of nutrients and calories.
Program Eligibility
To qualify for the Bariatric Surgery and Weight Management program, patients must be 18 years old or older. They must have a body mass index – the measurement of body size based on height and weight – of 40 or 35-39.9, with at least one of the approved obesity co-morbidities: high blood pressure (on medication); high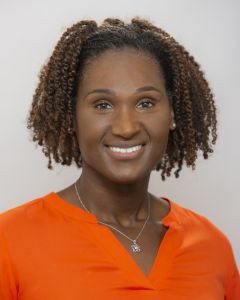 cholesterol (on medication); documented heart disease; sleep apnea or Type 2 diabetes. Visit this website to calculate BMI.
About Ursula McMillian, MD
McMillian is a graduate of the University of Connecticut School of Medicine in Storrs, Conn., where she also earned her Bachelor's degree in Physiology and Neurobiology. Her General Surgical Internship was completed at the University of Massachusetts in Worcester, Mass., and she completed residency at Yale New Haven Hospital of Saint Raphael in New Haven, Conn. McMillian completed a Minimally Invasive & Bariatric Surgical Fellowship at Danbury Hospital in Danbury, Conn., and is a Credentialed Robotic Surgeon (DaVinci) after completing a program at Mercy Medical Center in Springfield, Mass., where she worked as a surgeon from 2013-2018. She comes to Cooley Dickinson most directly from Holyoke Medical Center.
Ursula McMillian, MD, is accepting new patients. To learn more, visit the program website, call 413-584-4637 or send an email to Heather Costabile, surgical scheduler.
-30-